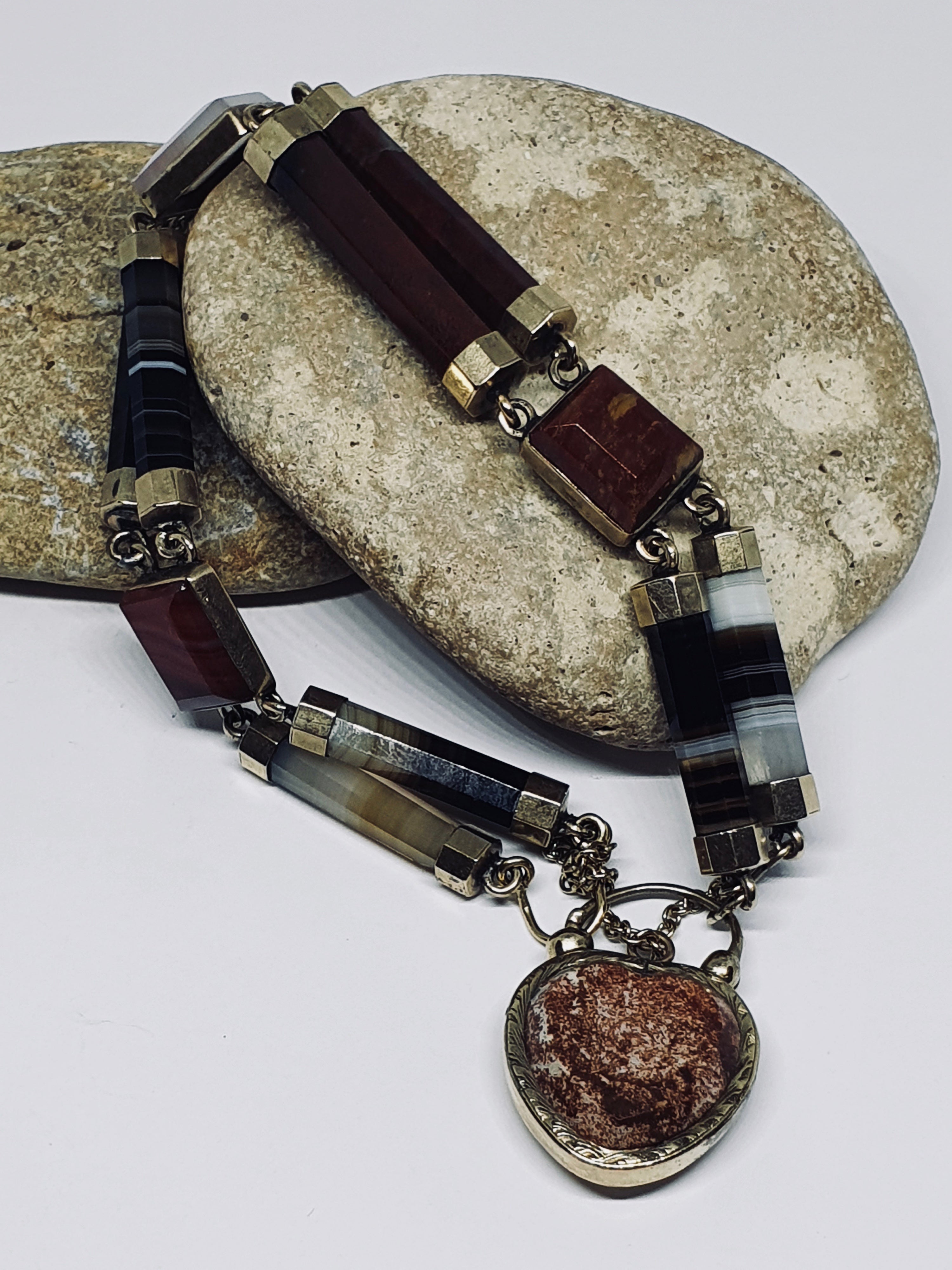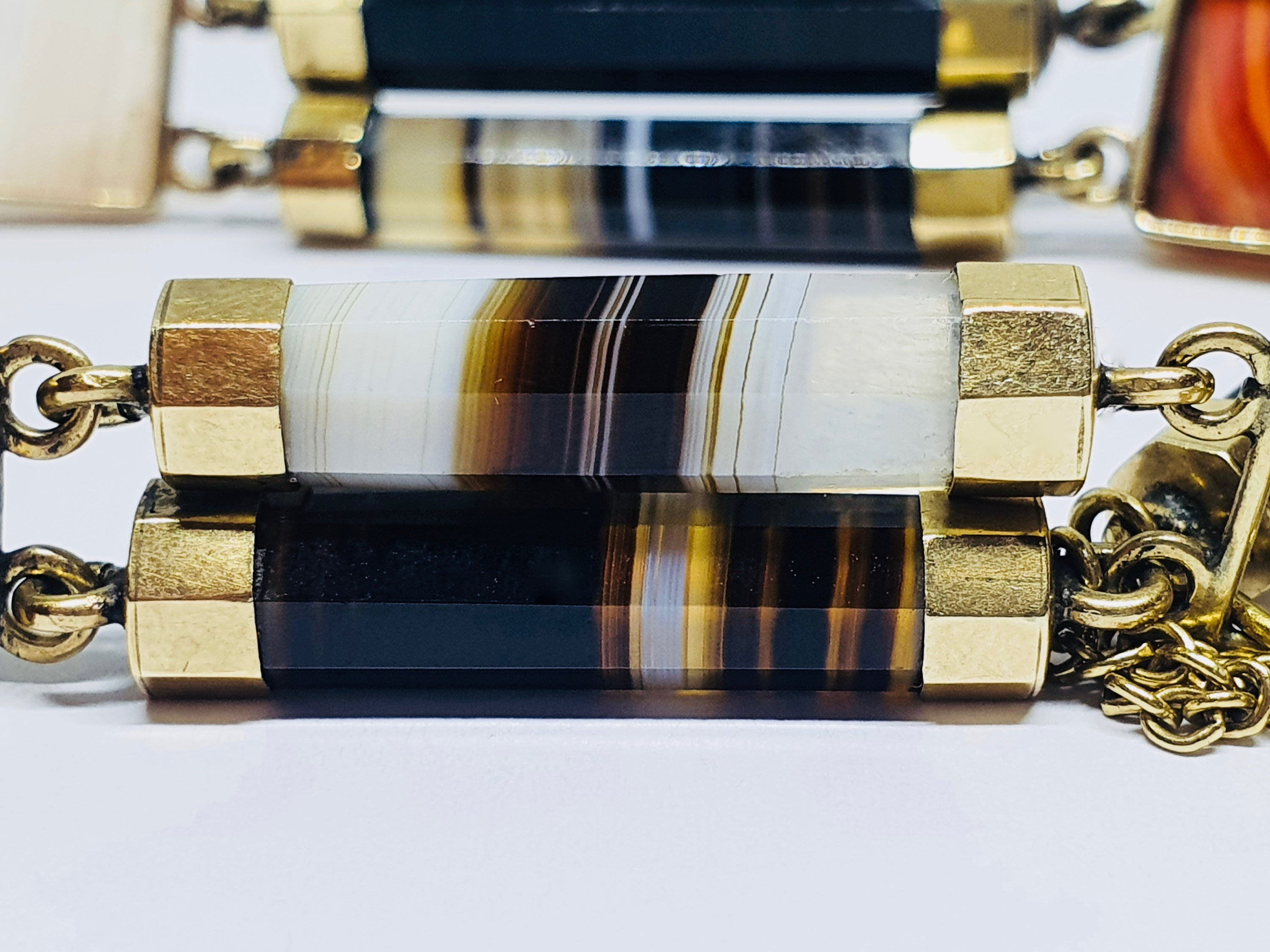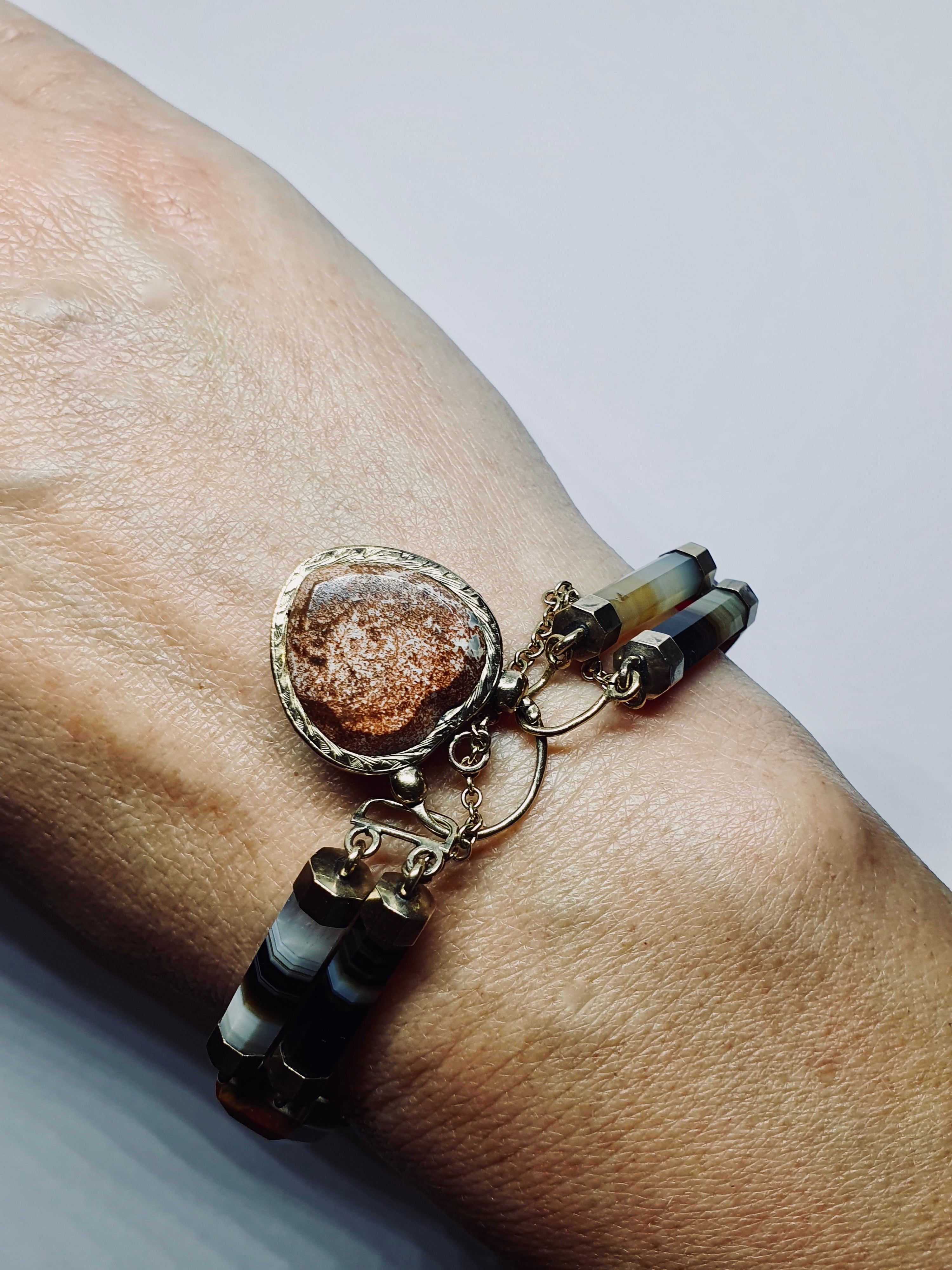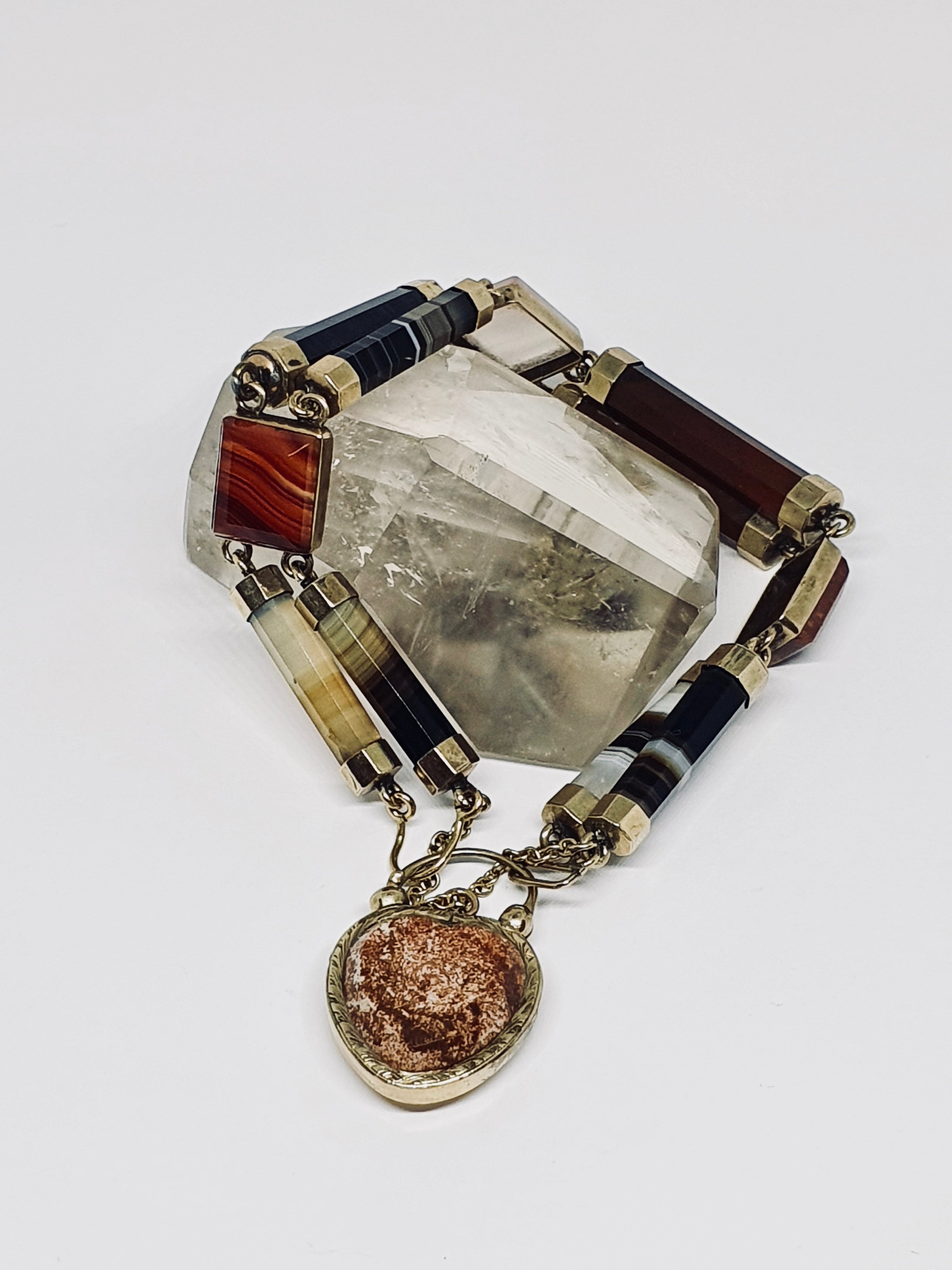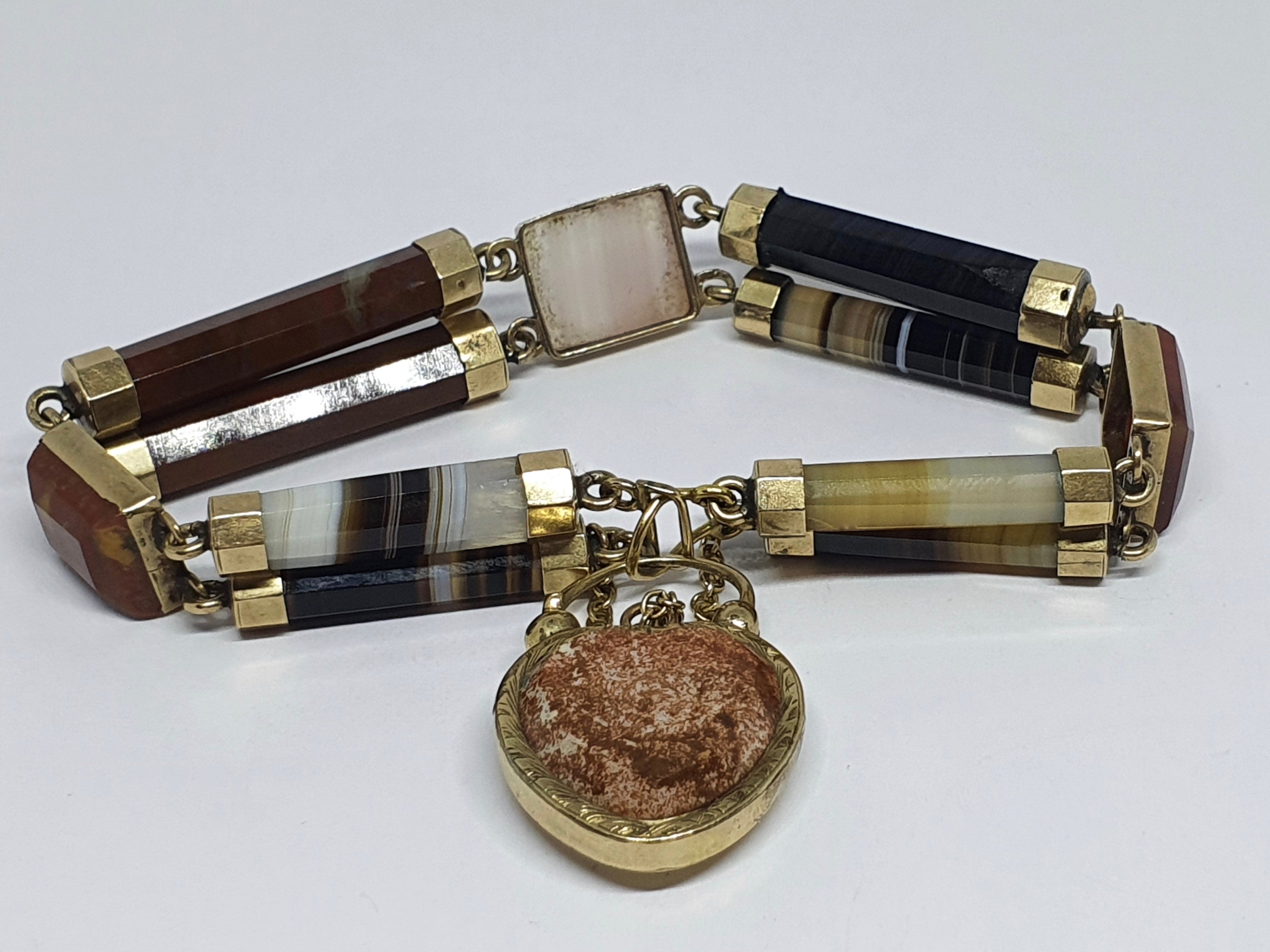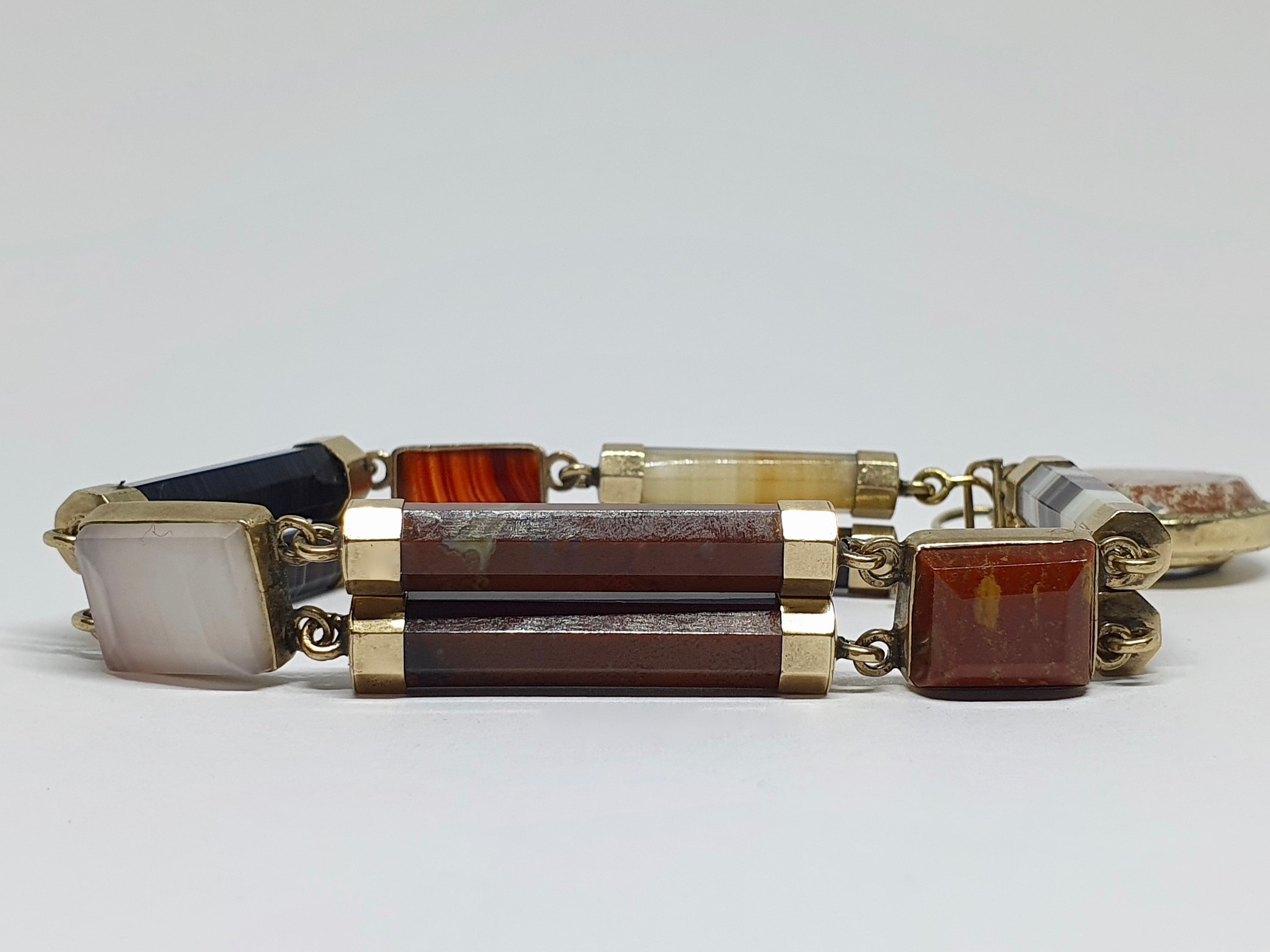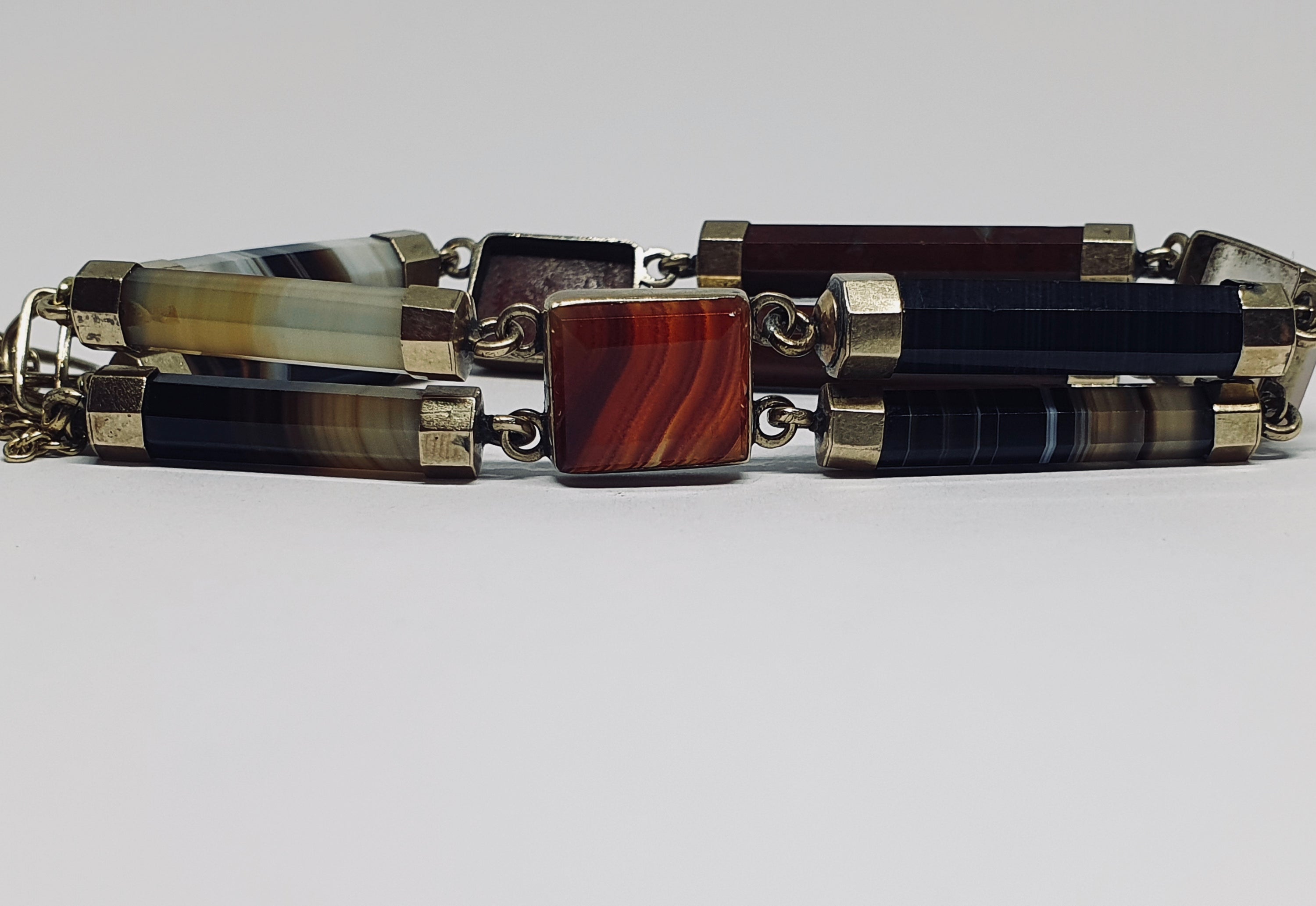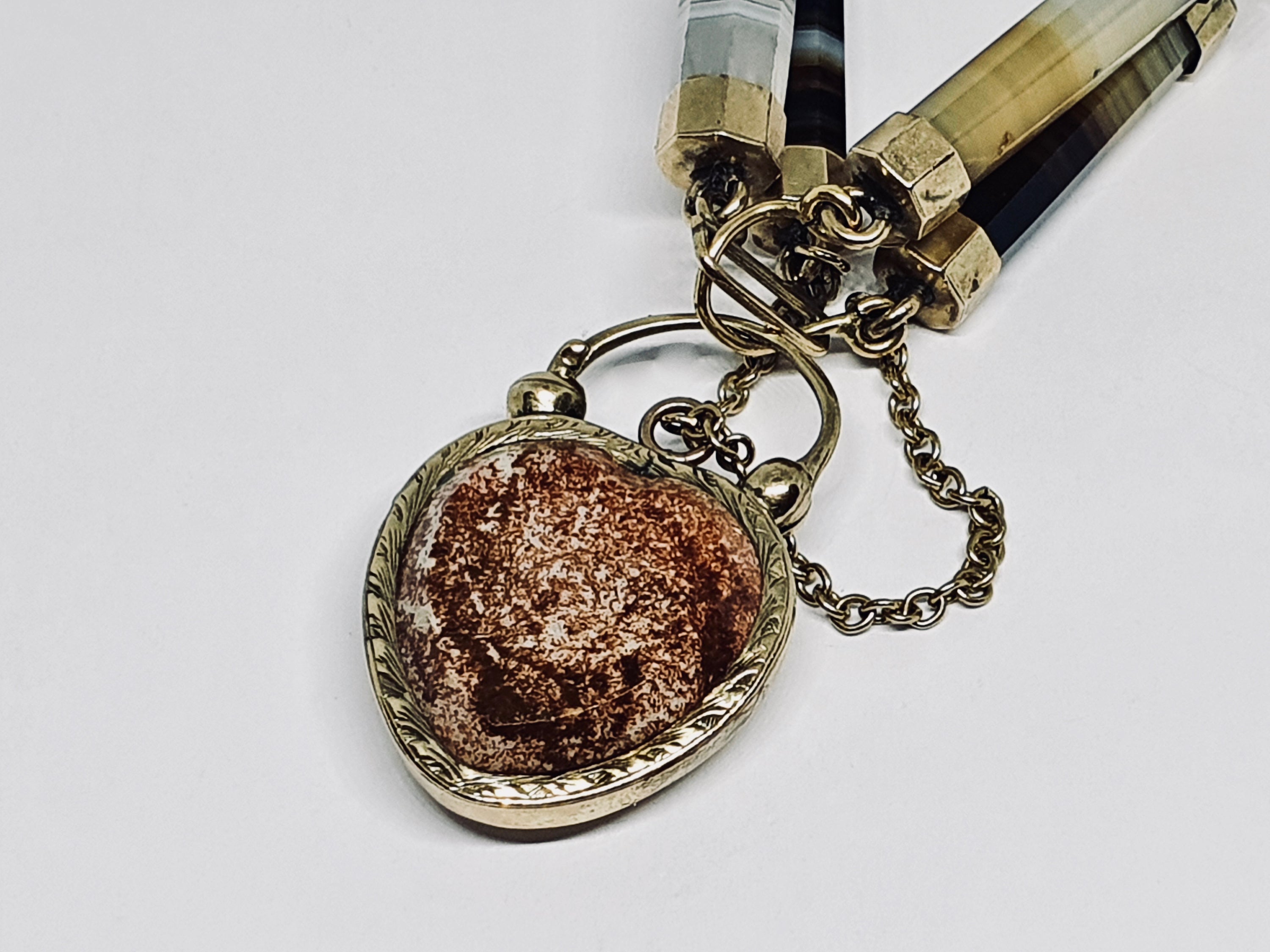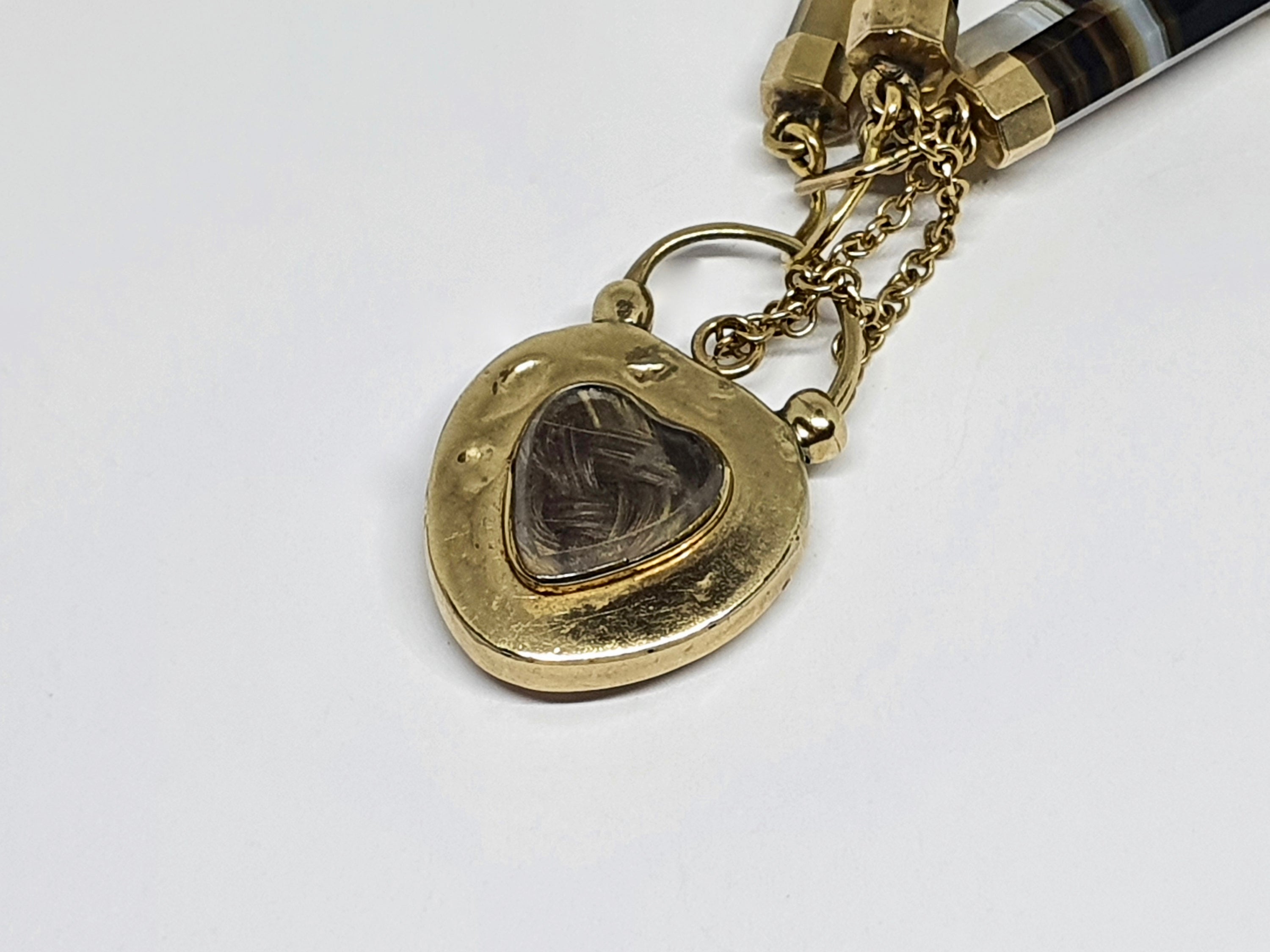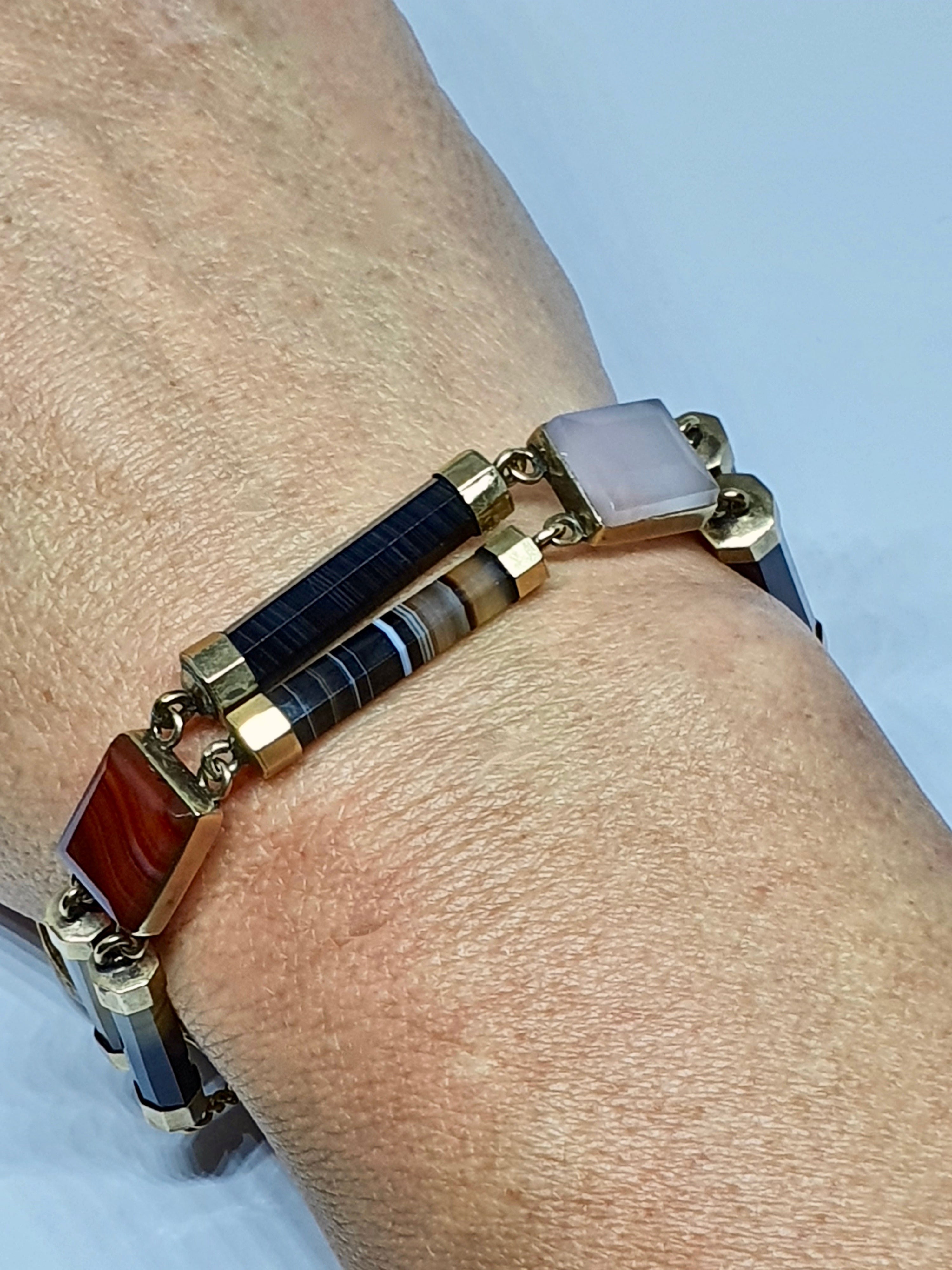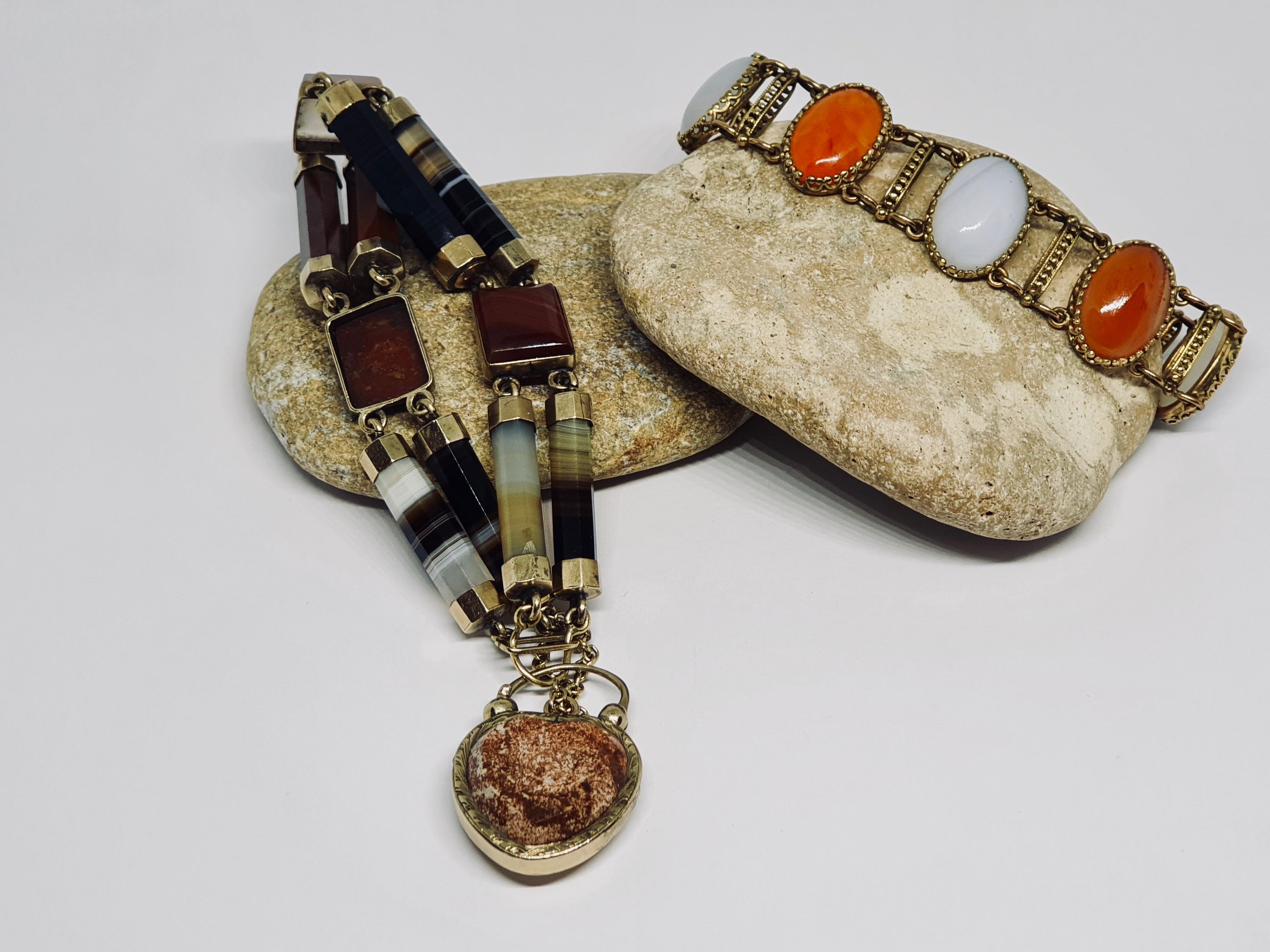 Victorian 9 carat gold Scottish Agate Bracelet
This superior quality agate bracelet is a wonderful example of Victorian craftsmanship.
Scottish jewellery was made popular by Queen Victoria following her time spent in Scotland whilst staying in Balmoral Castle.
The bracelet is made from a combination of faceted agate bars which are separated by faceted agate rectangles. 
The beautiful agate bars are a stunning example of nature's natural beauty with no two stones being the same with each stone showing their own natural and varying colours.
Each of the 3 centimetre faceted agate bars are held by gold caps following the shape of the agate and the joining 1 centimetre rectangles are in gold rub-over settings.
The final and gorgeous detail is the gold agate set padlock which is used as the clasp for the bracelet and has fantastic beveled glass locket back showing some memorial hair.
The bracelet fits a 6 1/2 inch wrist.
Slight signs of wear on reverse of padlock.