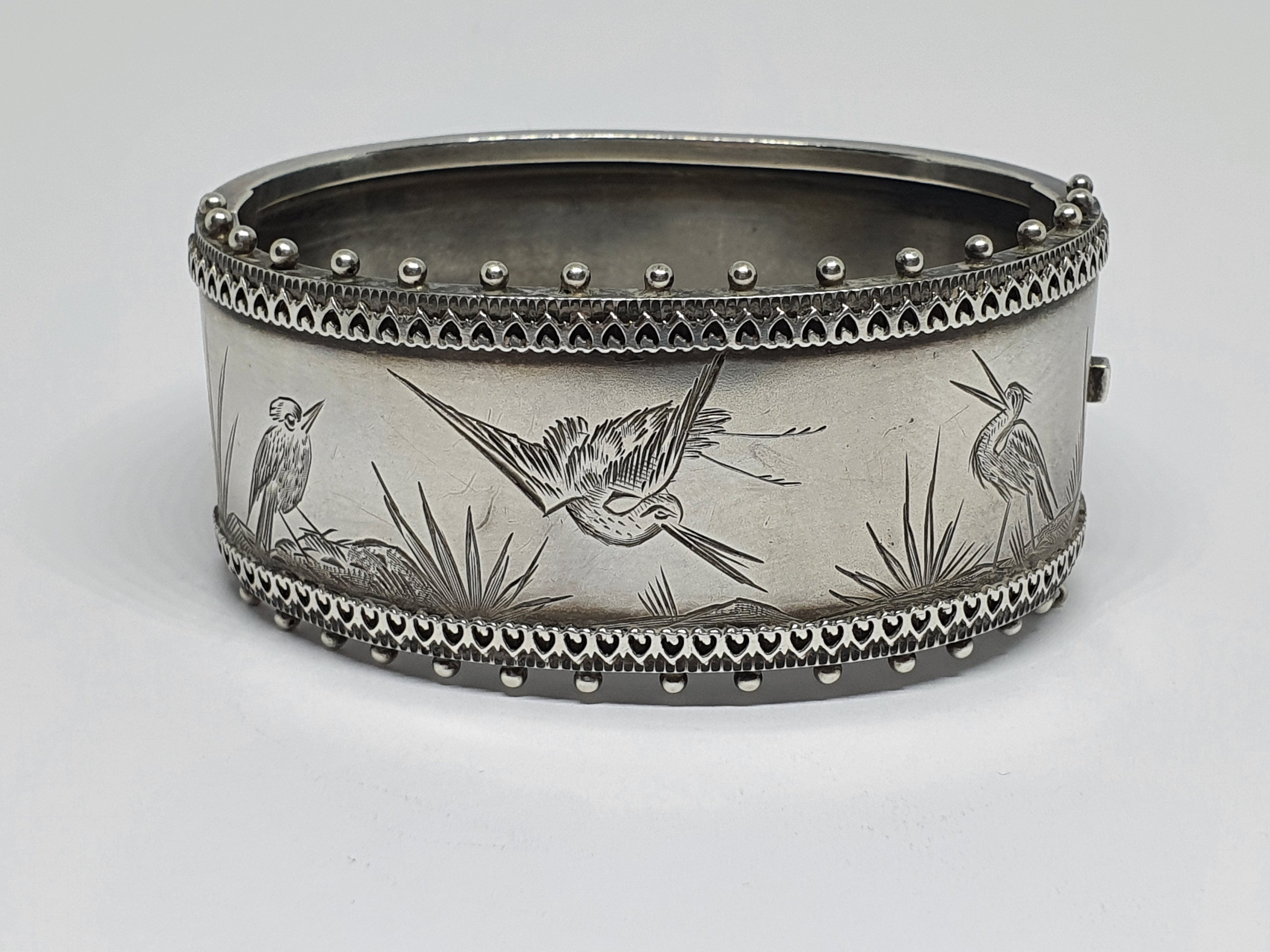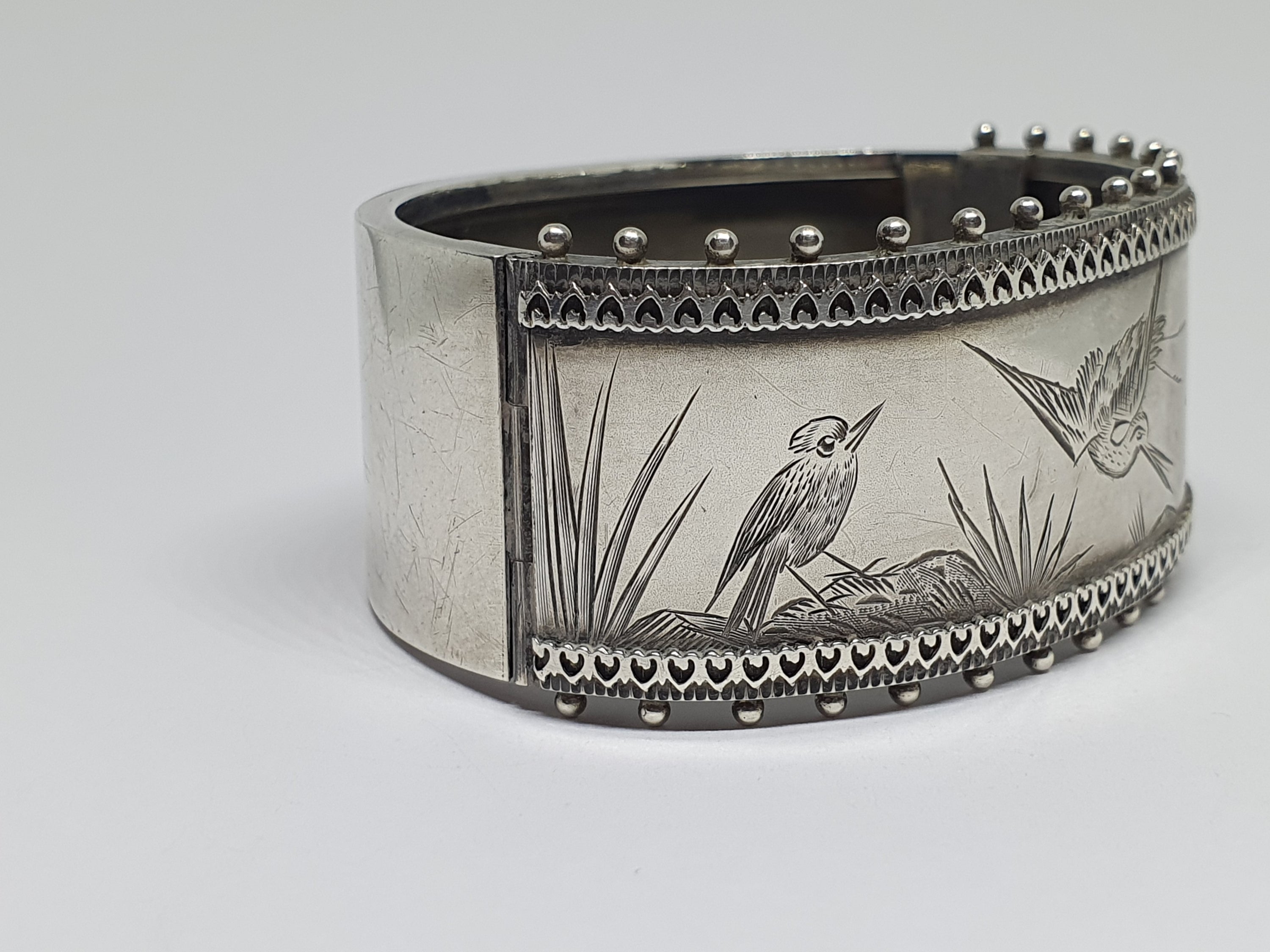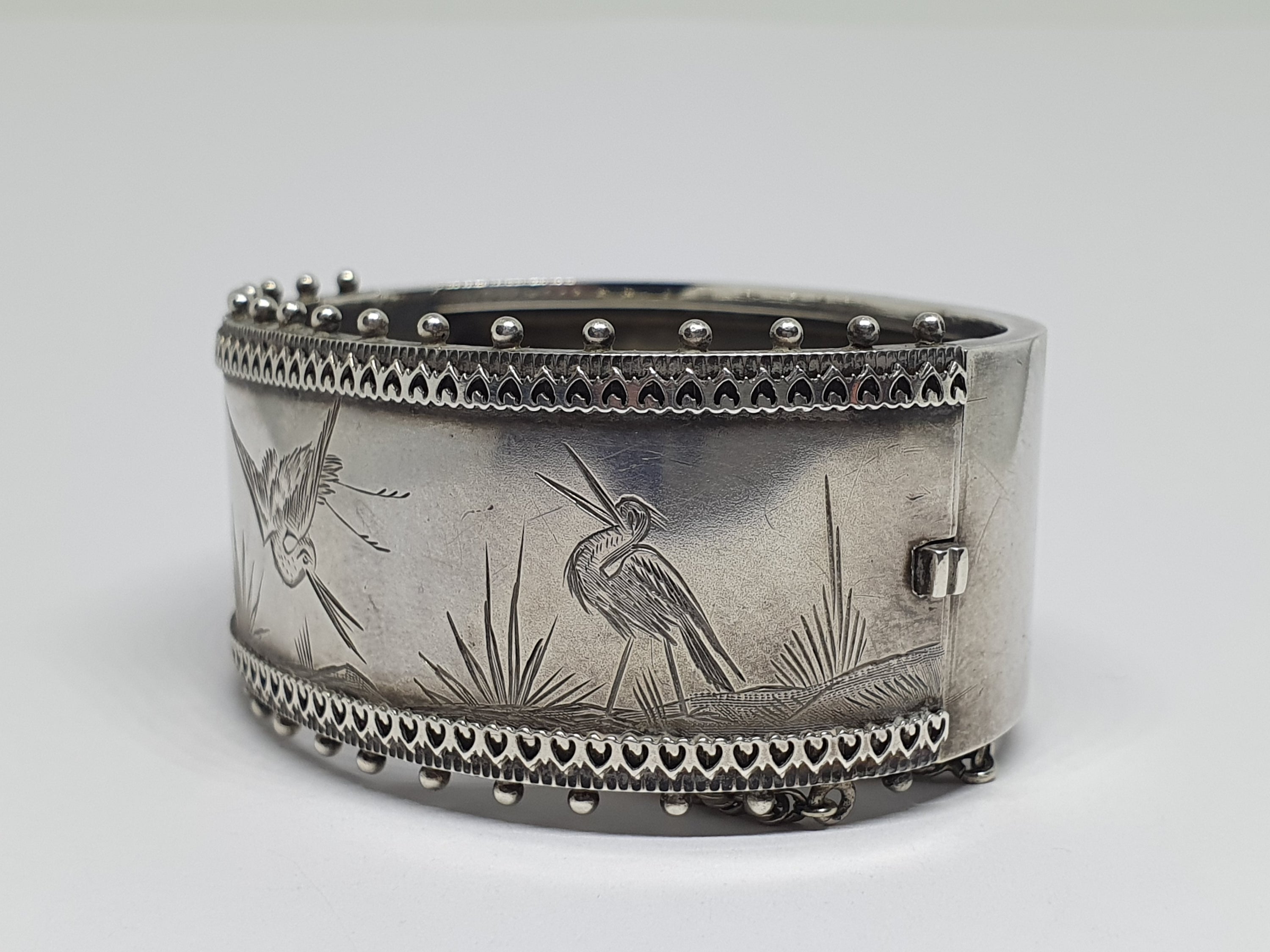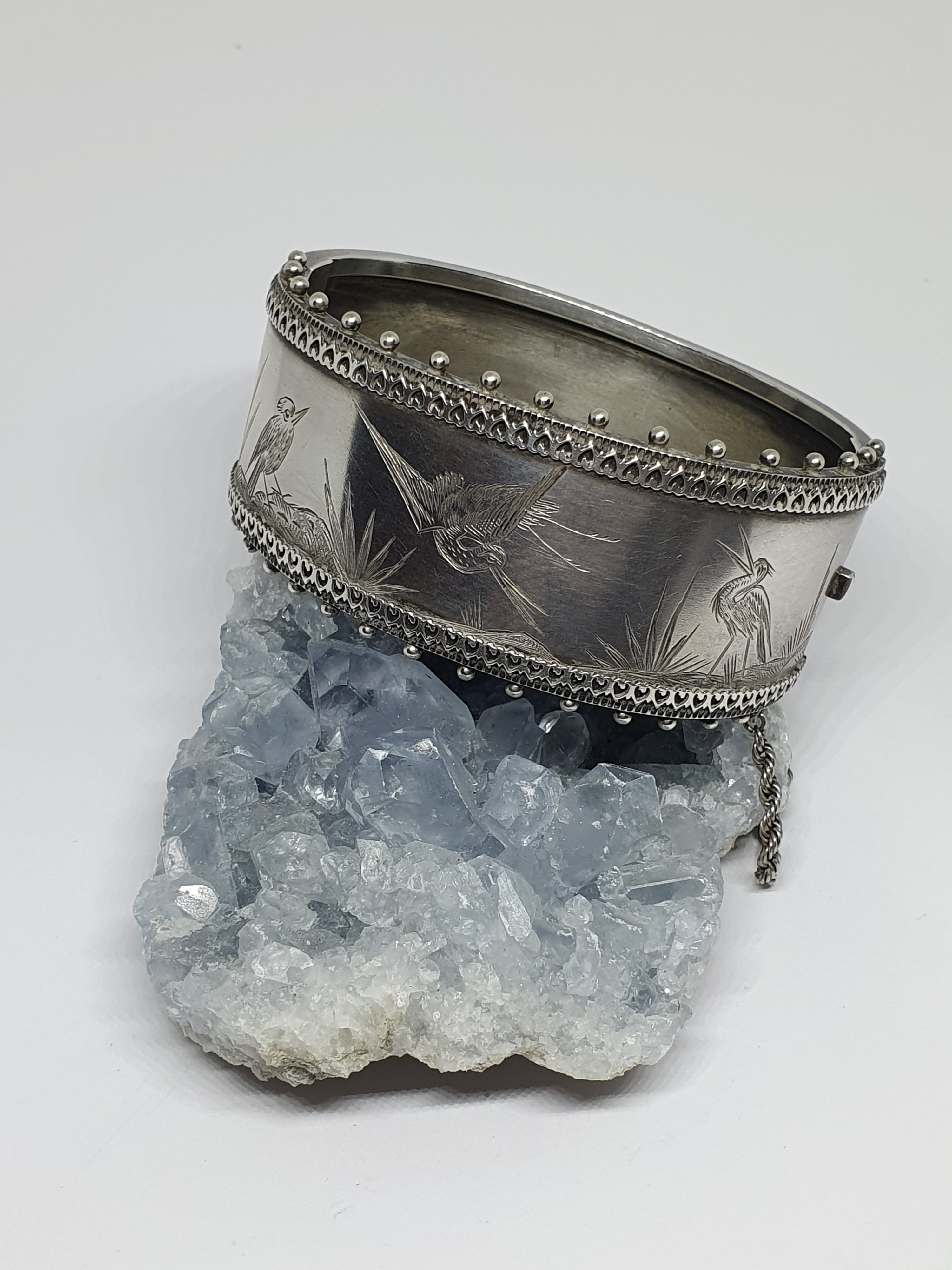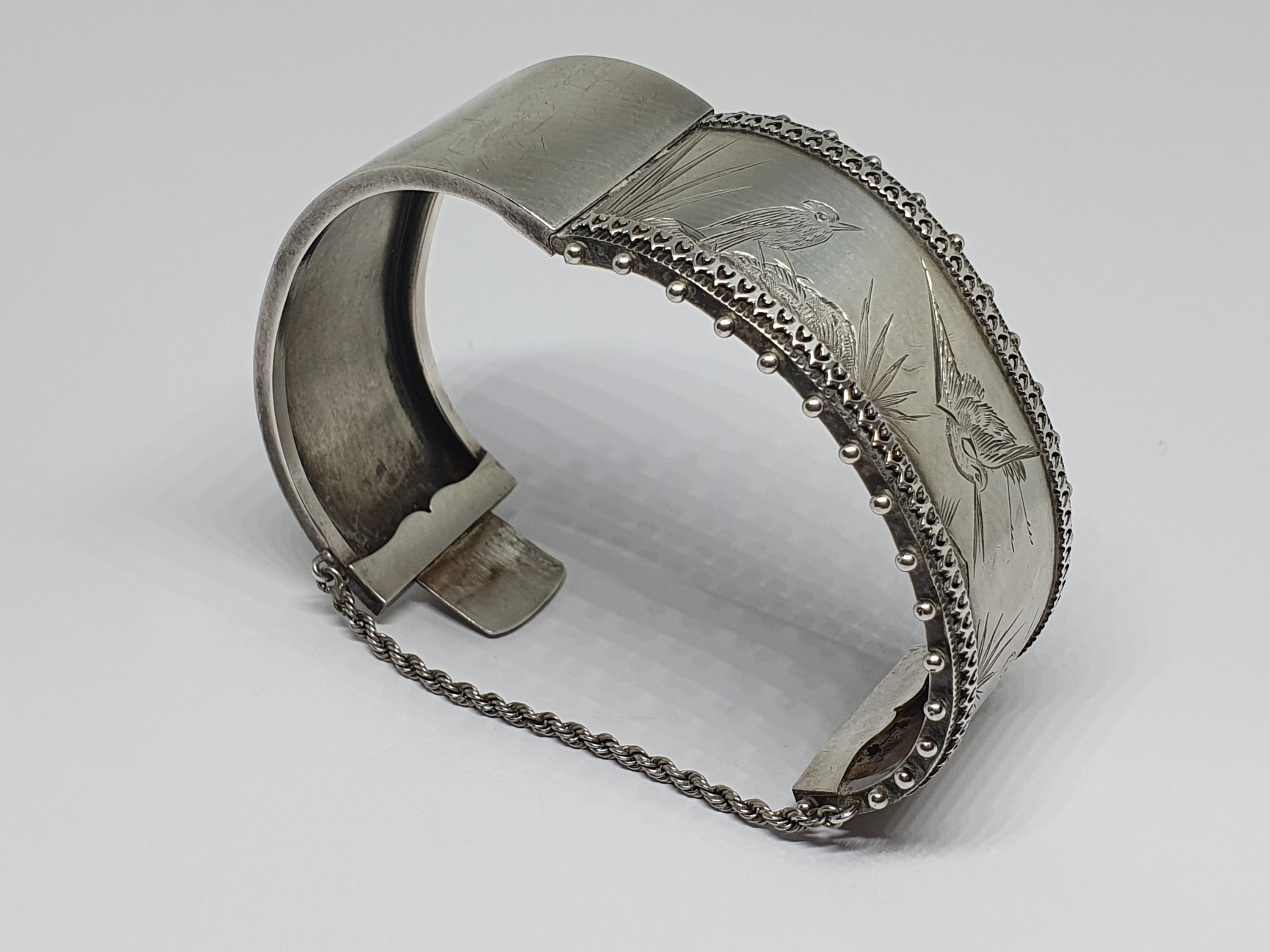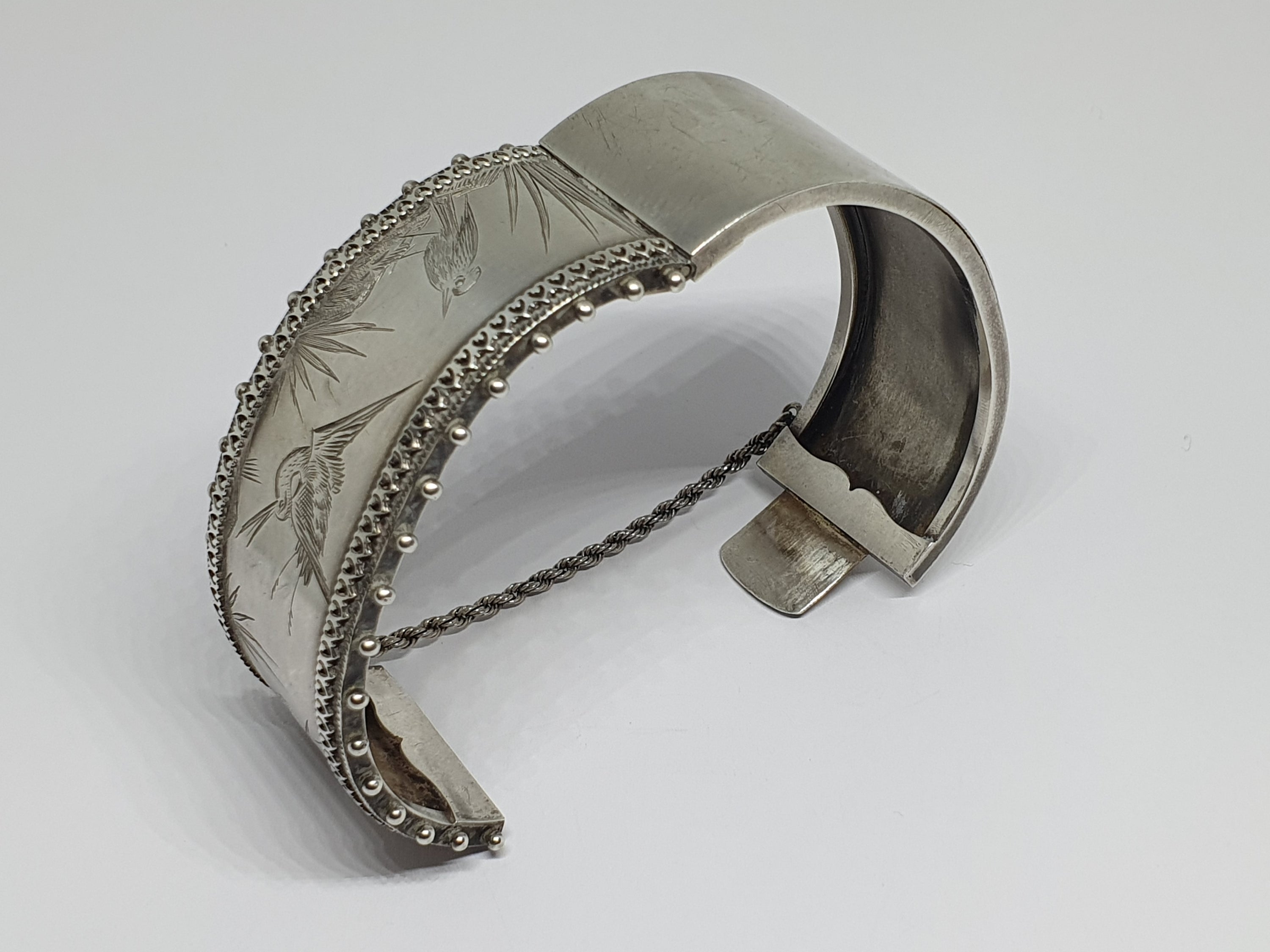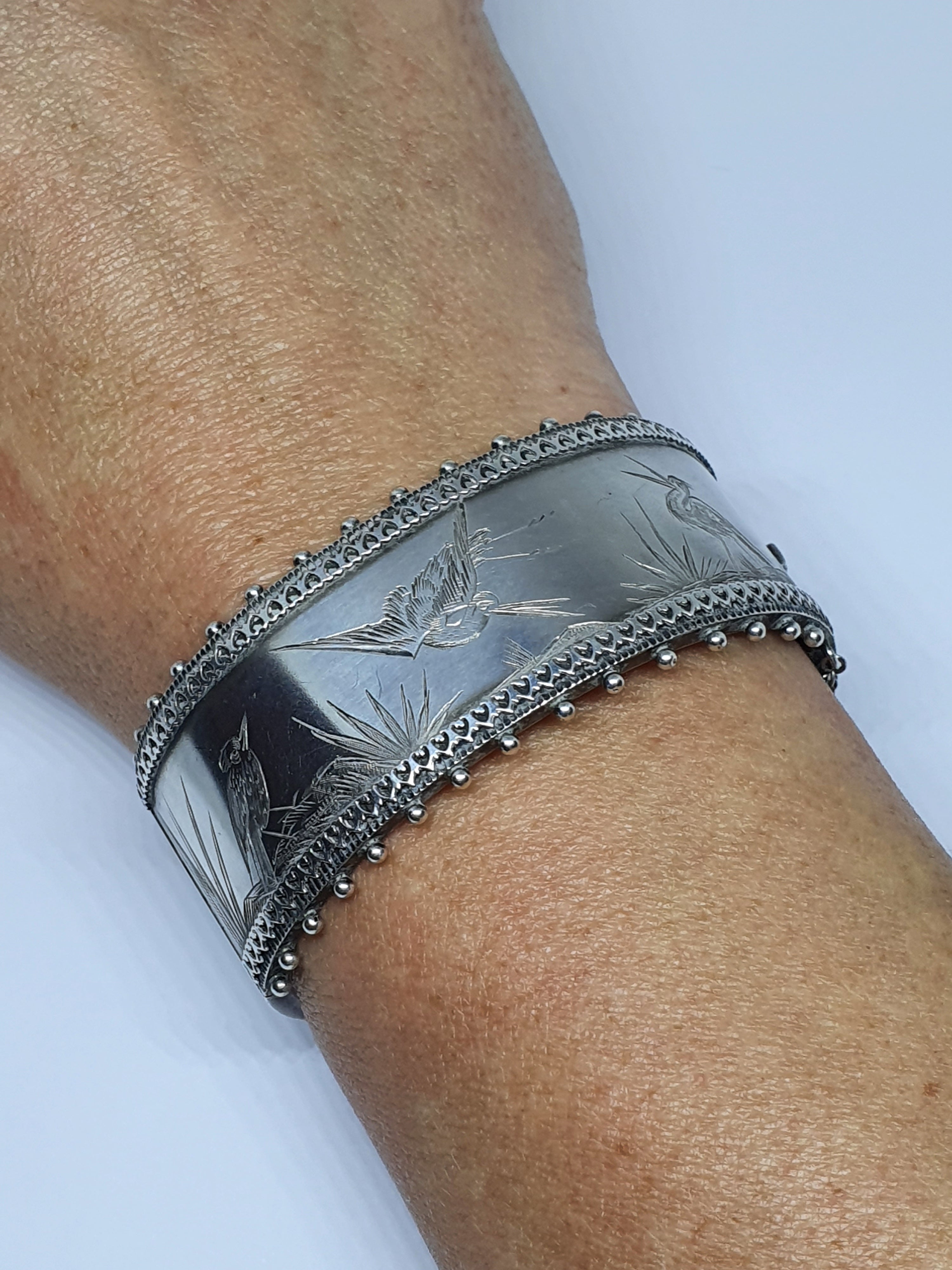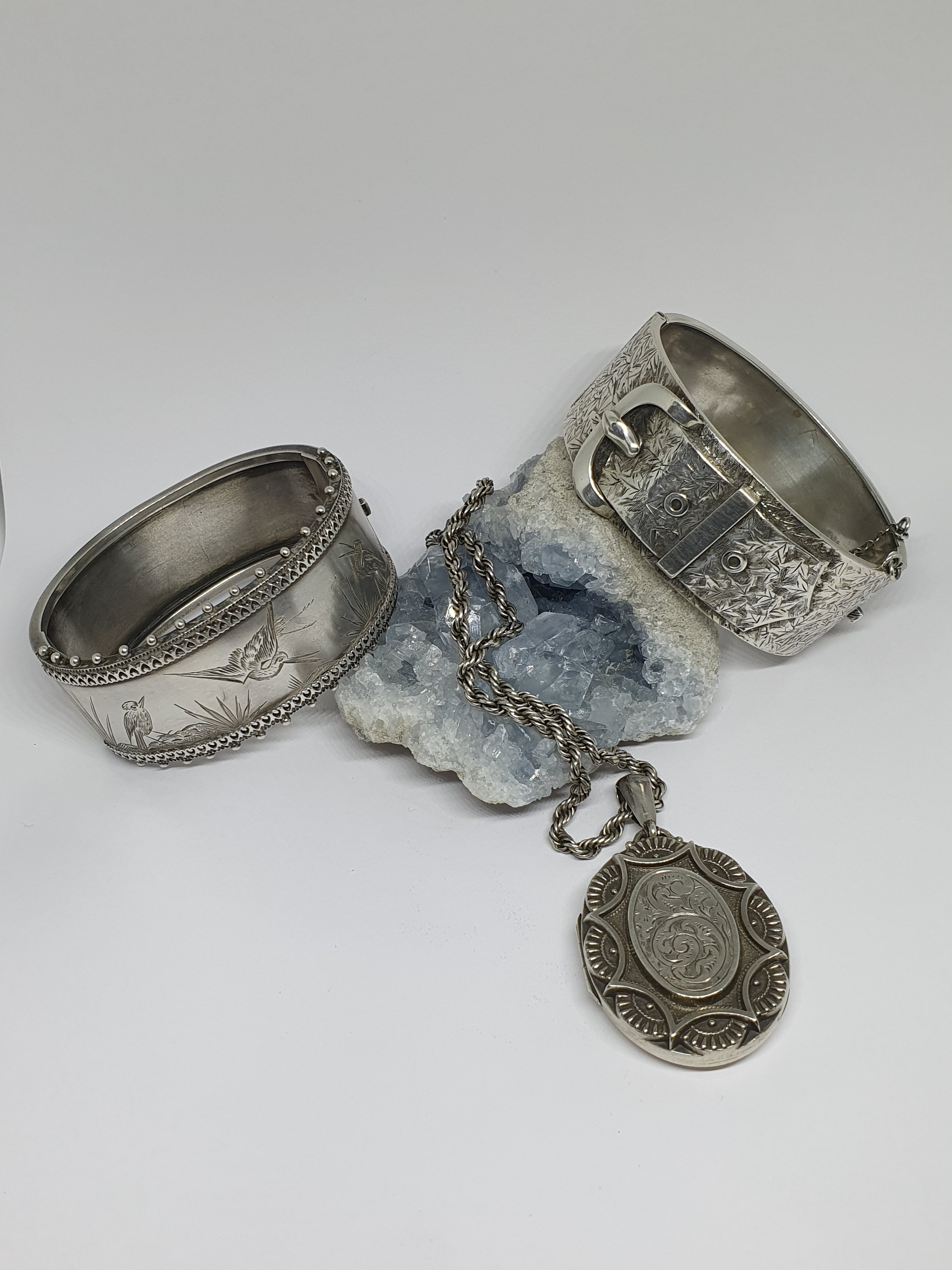 Victorian Silver Hand-Engraved Bangle
This stunning example of a Victorian Silver hinged bangle is one inch wide with beautiful bead detailing on the front edges.
The front of the bangle is covered in with a typical Victorian hand-engraving depicting birds, believed to be herons, framed by Etruscan style detailing.
Internal diameter of bangle approximately 6 centimetres x 4 1/2 centimetres .