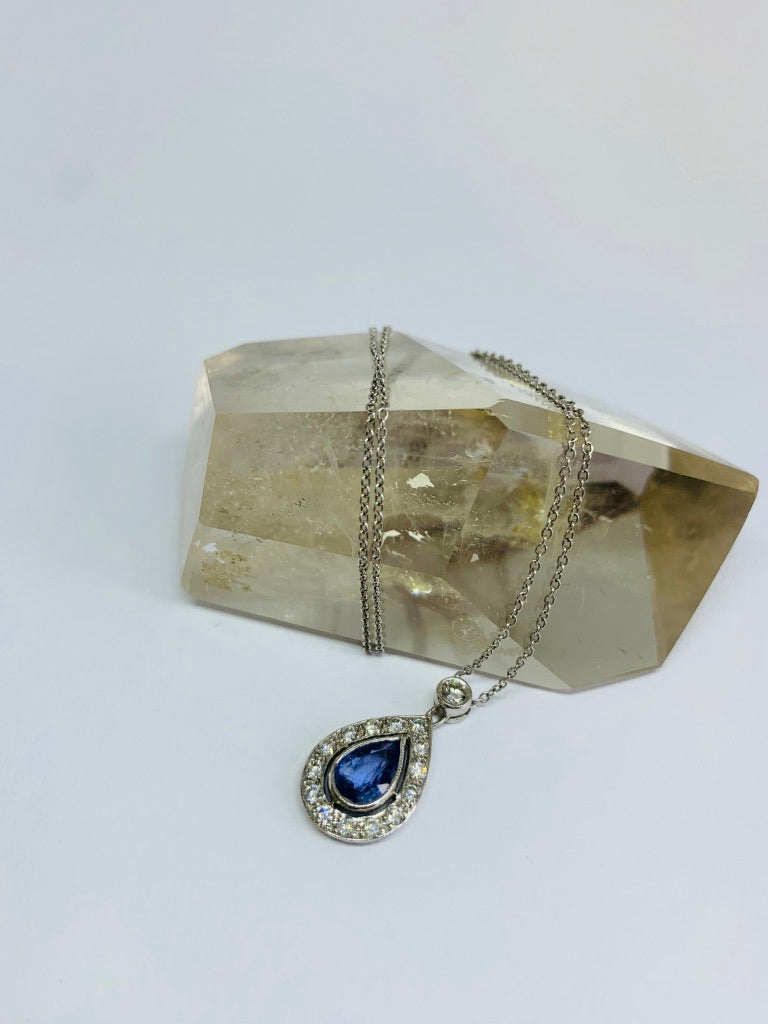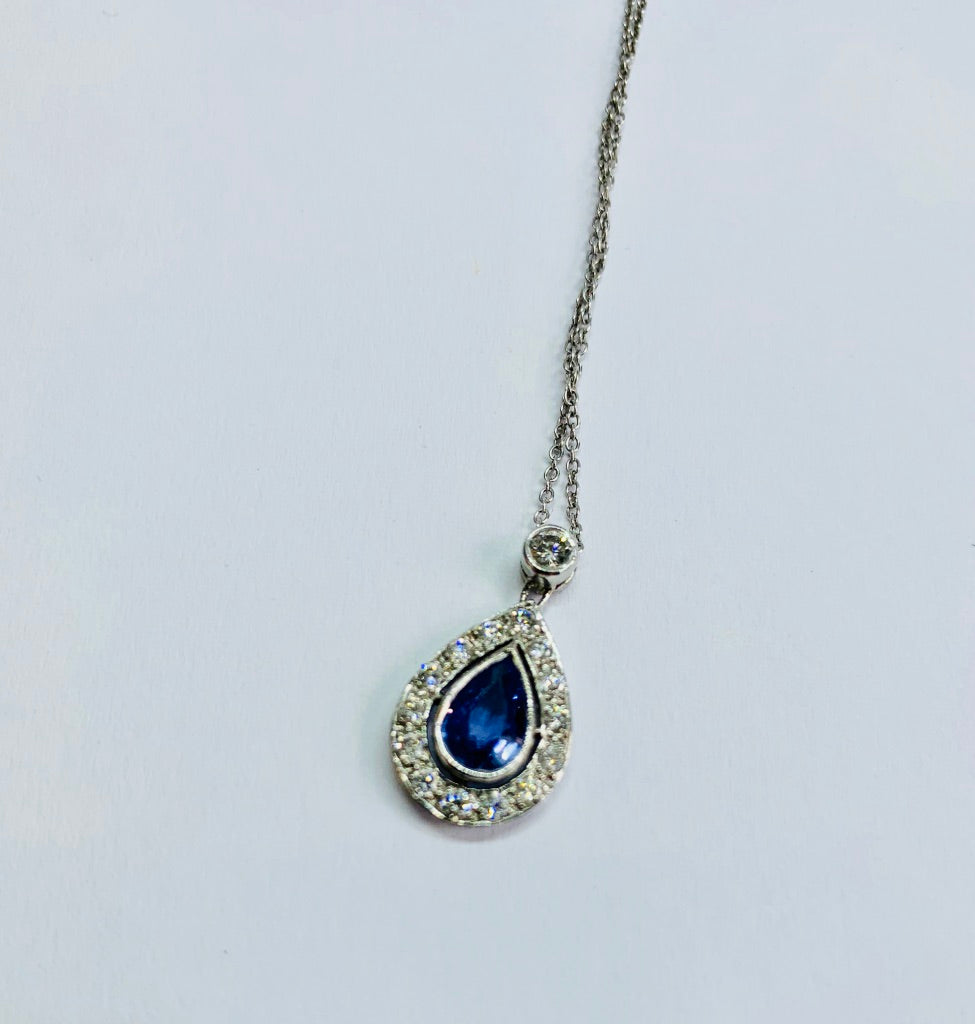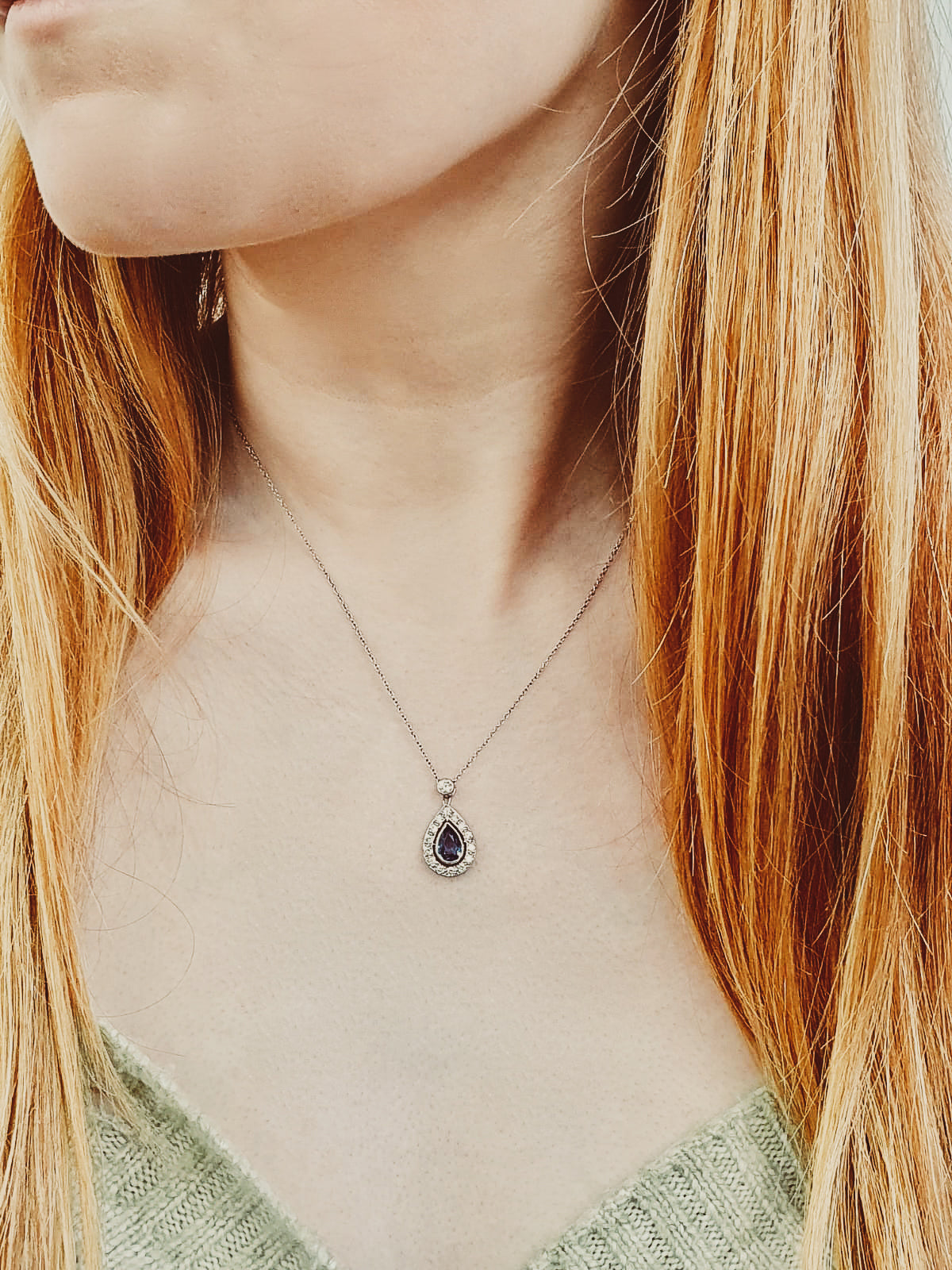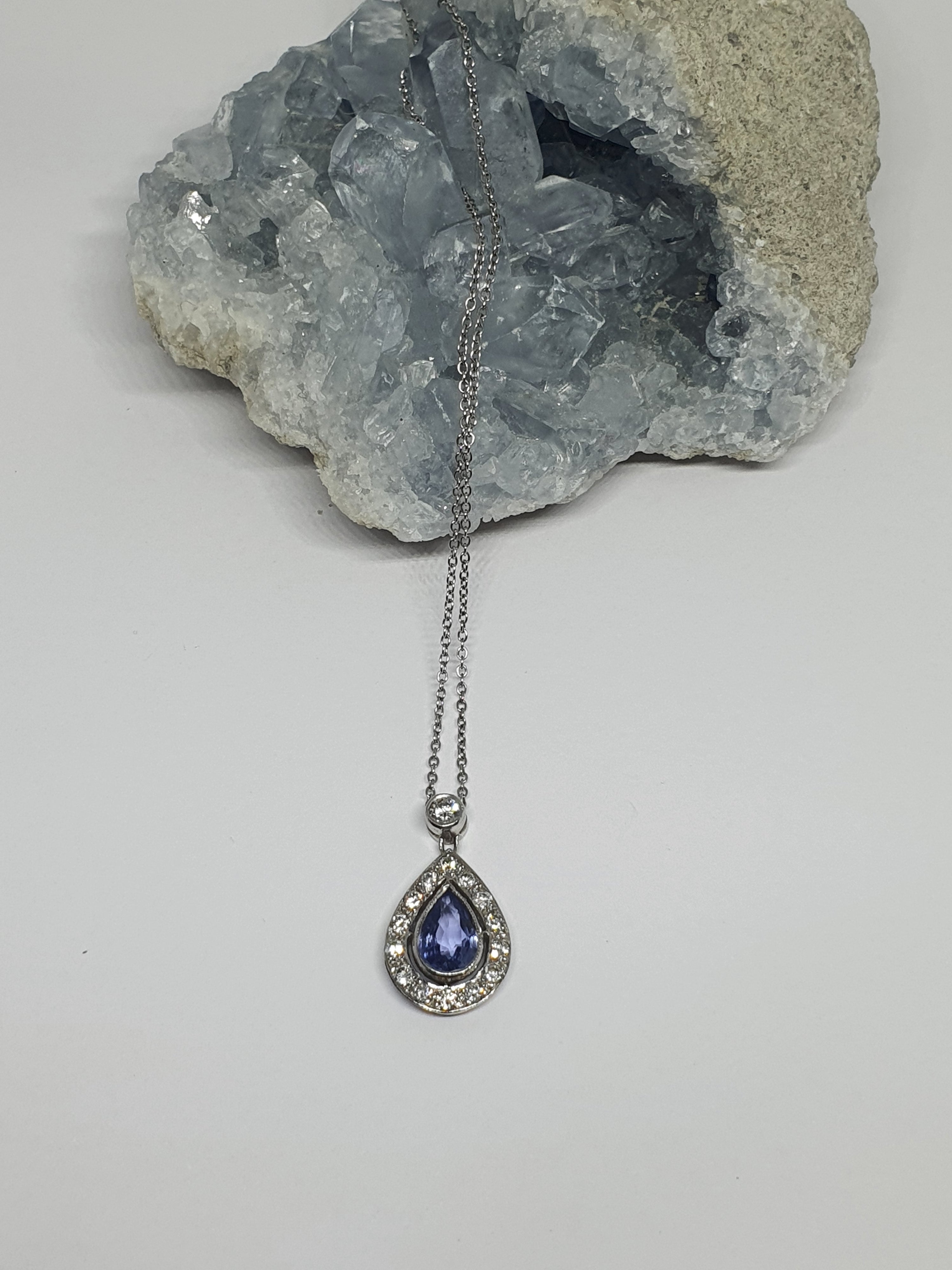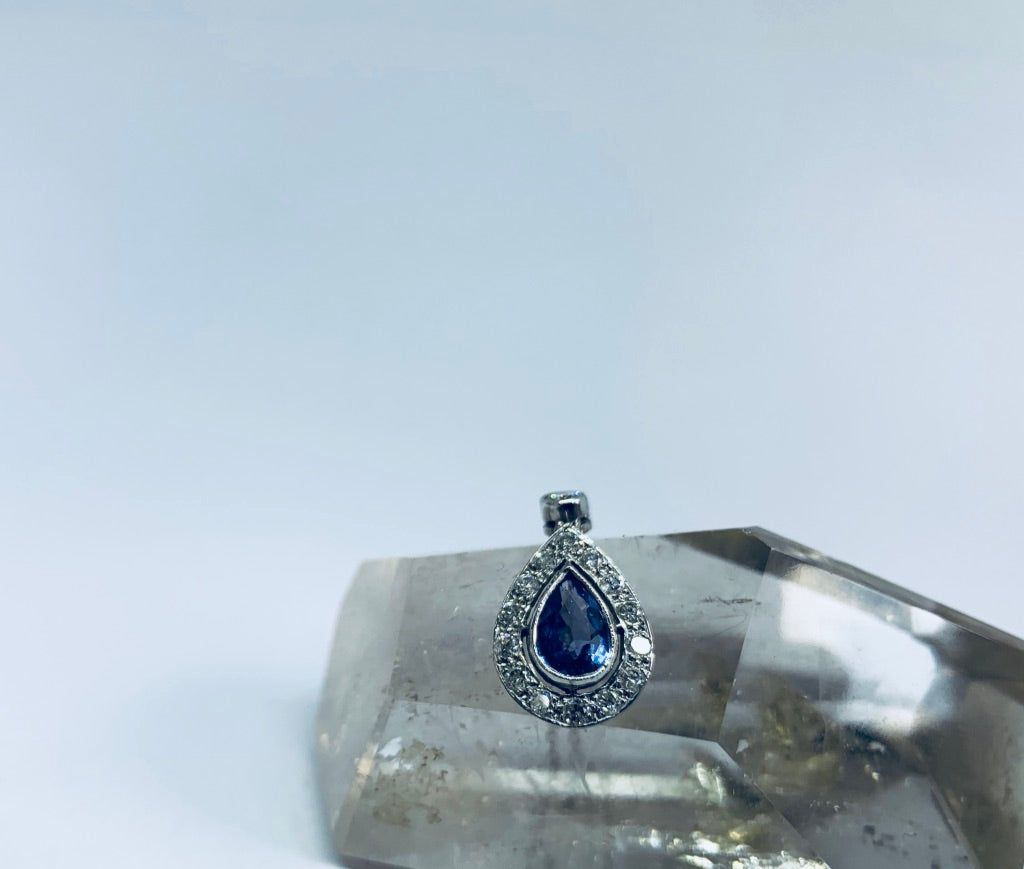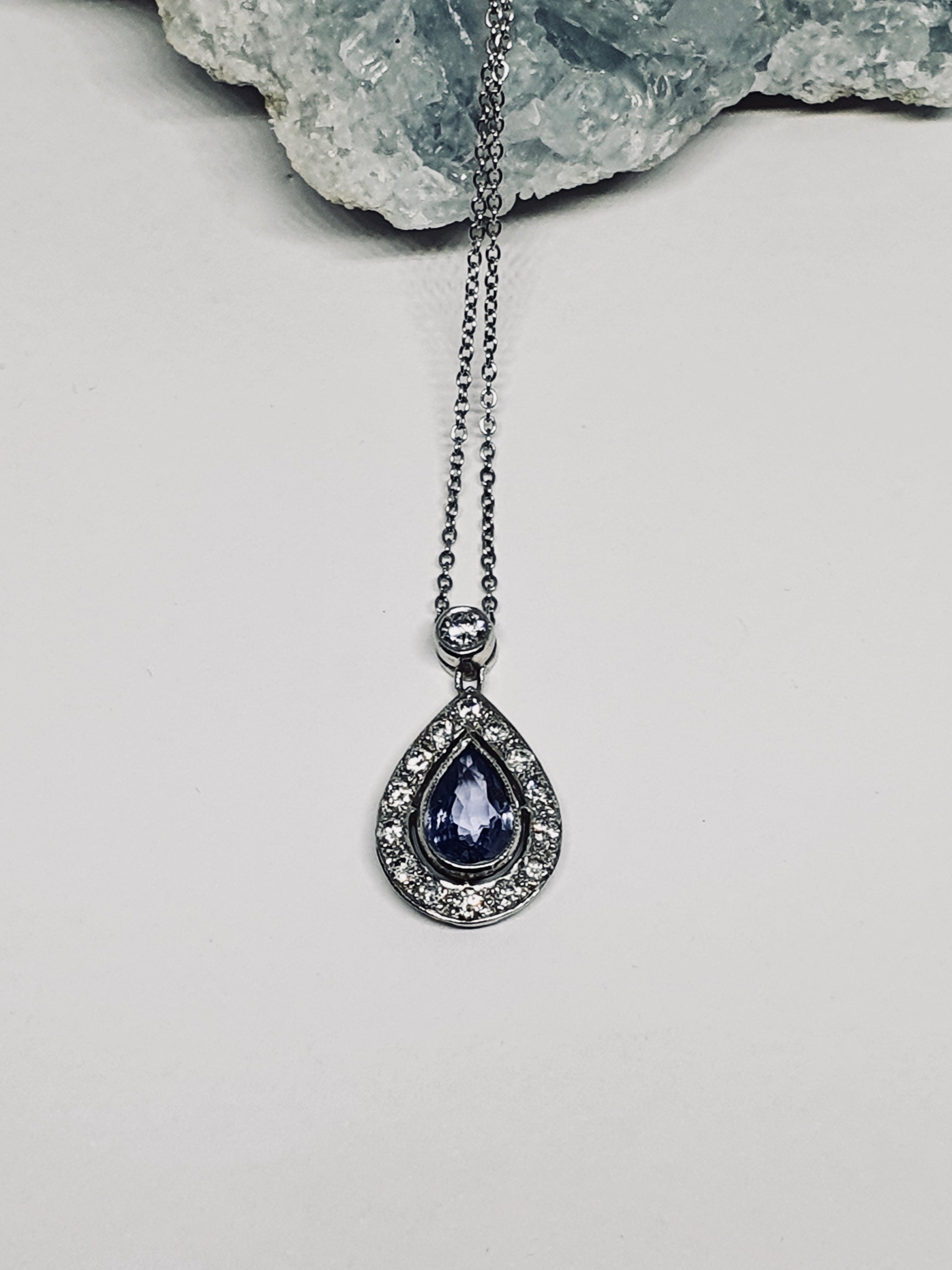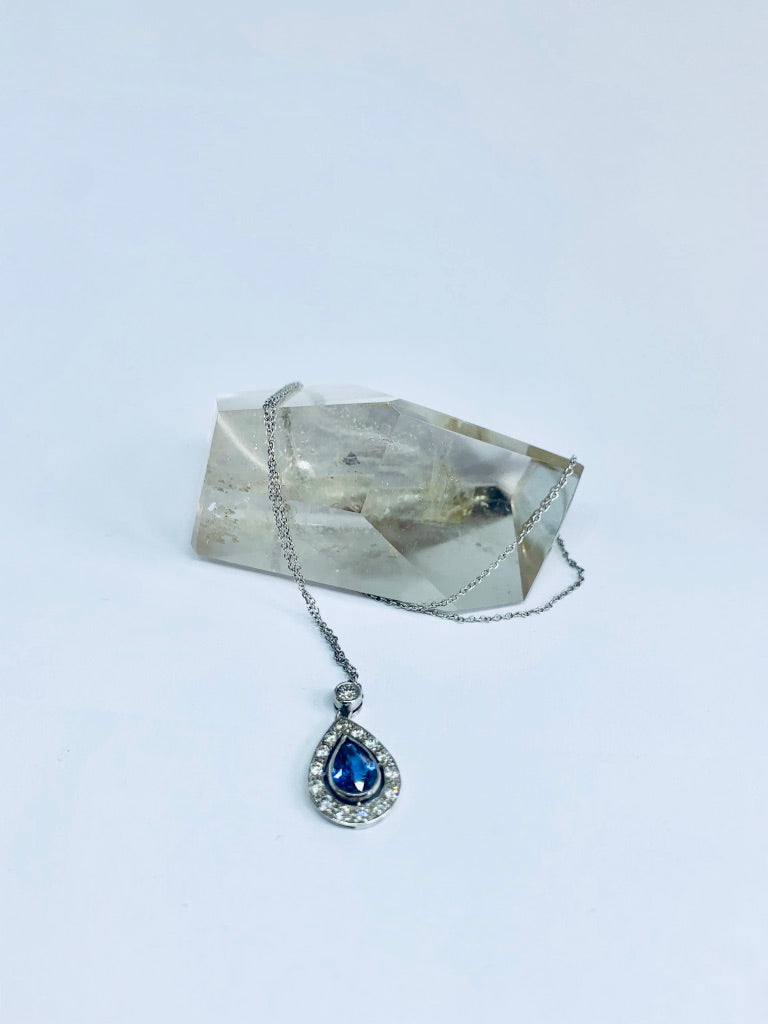 18 carat white gold Diamond and Sapphire Pendant and Chain
An 18 carat white gold Art Deco style Diamond and Sapphire pendant.
This beautiful classic design has a pear shaped cornflower blue Sapphire set in a rub over setting surrounded by 14 Round Brilliant Cut Diamonds with a single Round Brilliant Cut Diamond in a rub over setting at the top of the pendant.
The estimated carat weight of the Sapphire is 1.30 carats.
The estimated carat weight of the single Diamond is 0.15 carats and the estimated total carat weight of the Diamonds set around the Sapphire is 0.30 carats with a estimated colour of G and clarity of 
The length the the pendant is 2 centimetres and it is hanging from an 18 carat white gold trace chain measuring just over 16 inches.