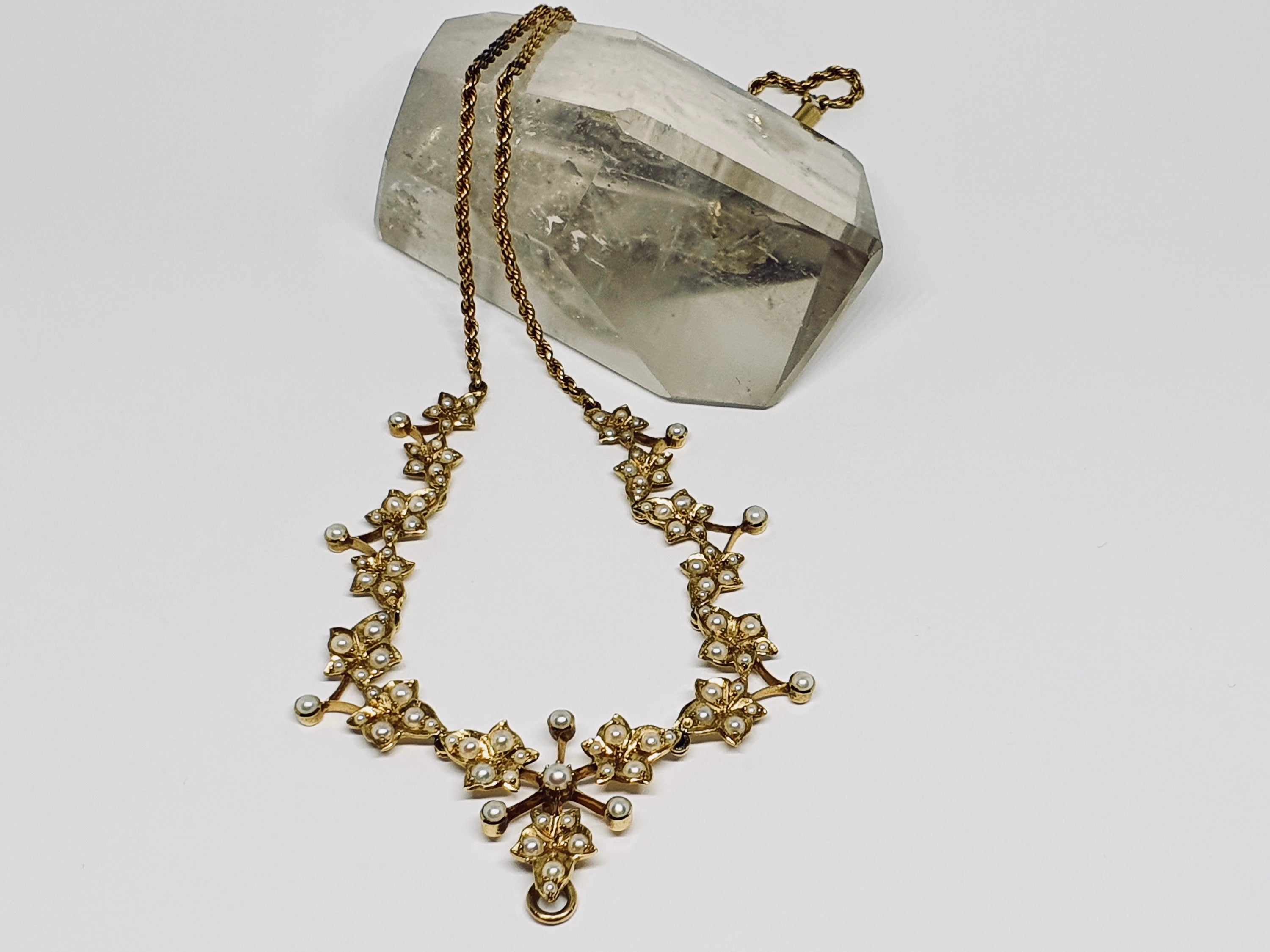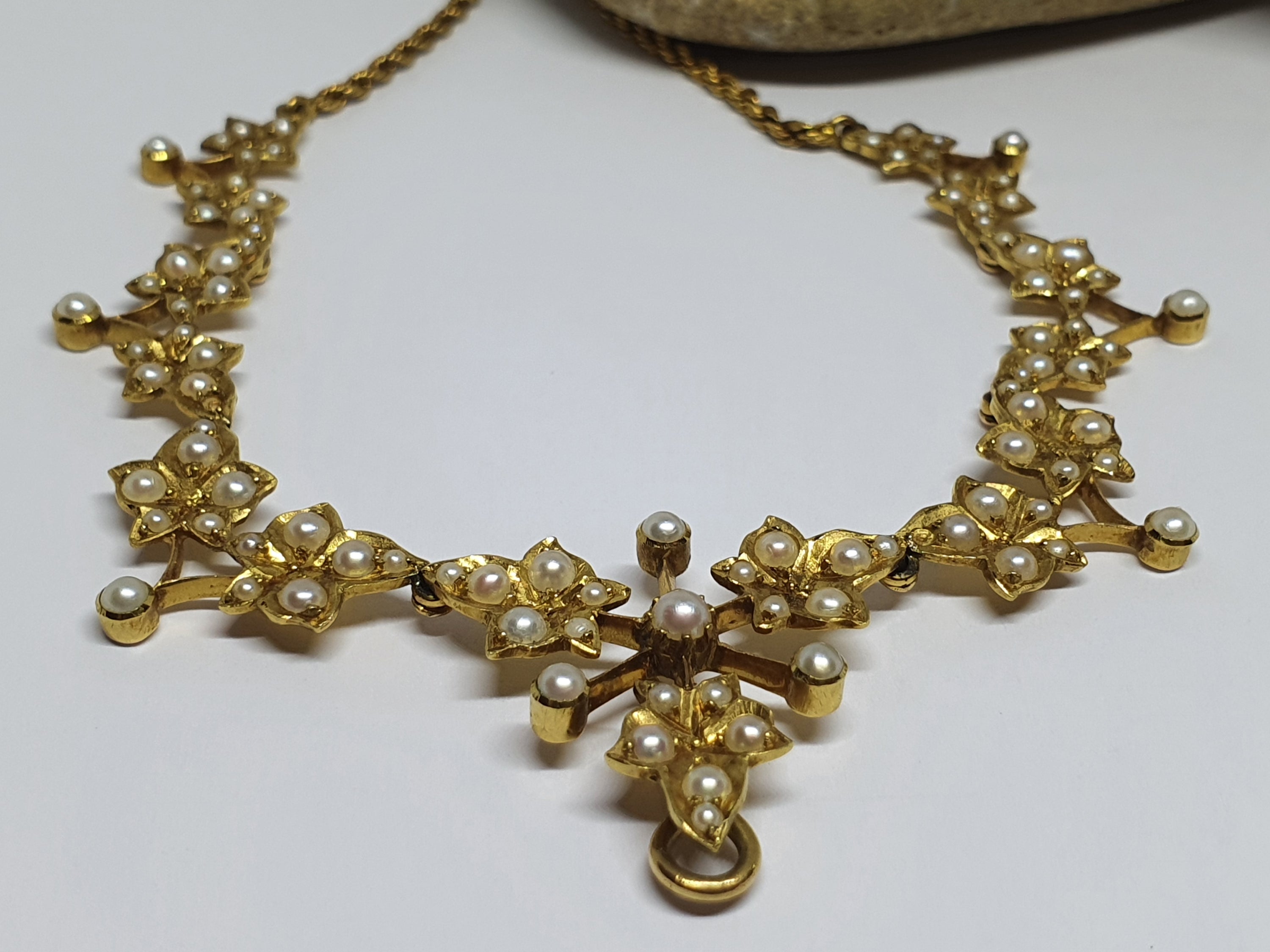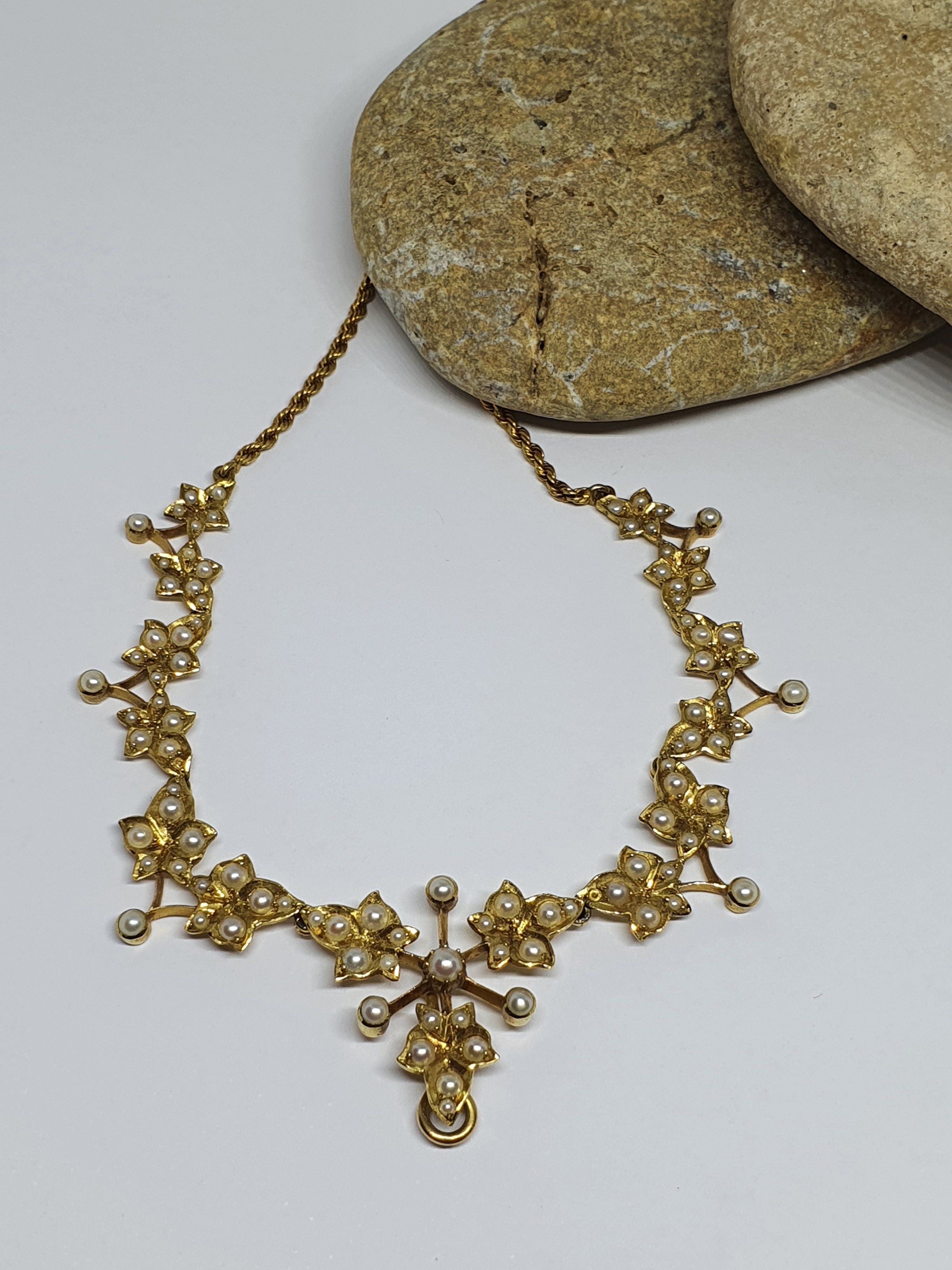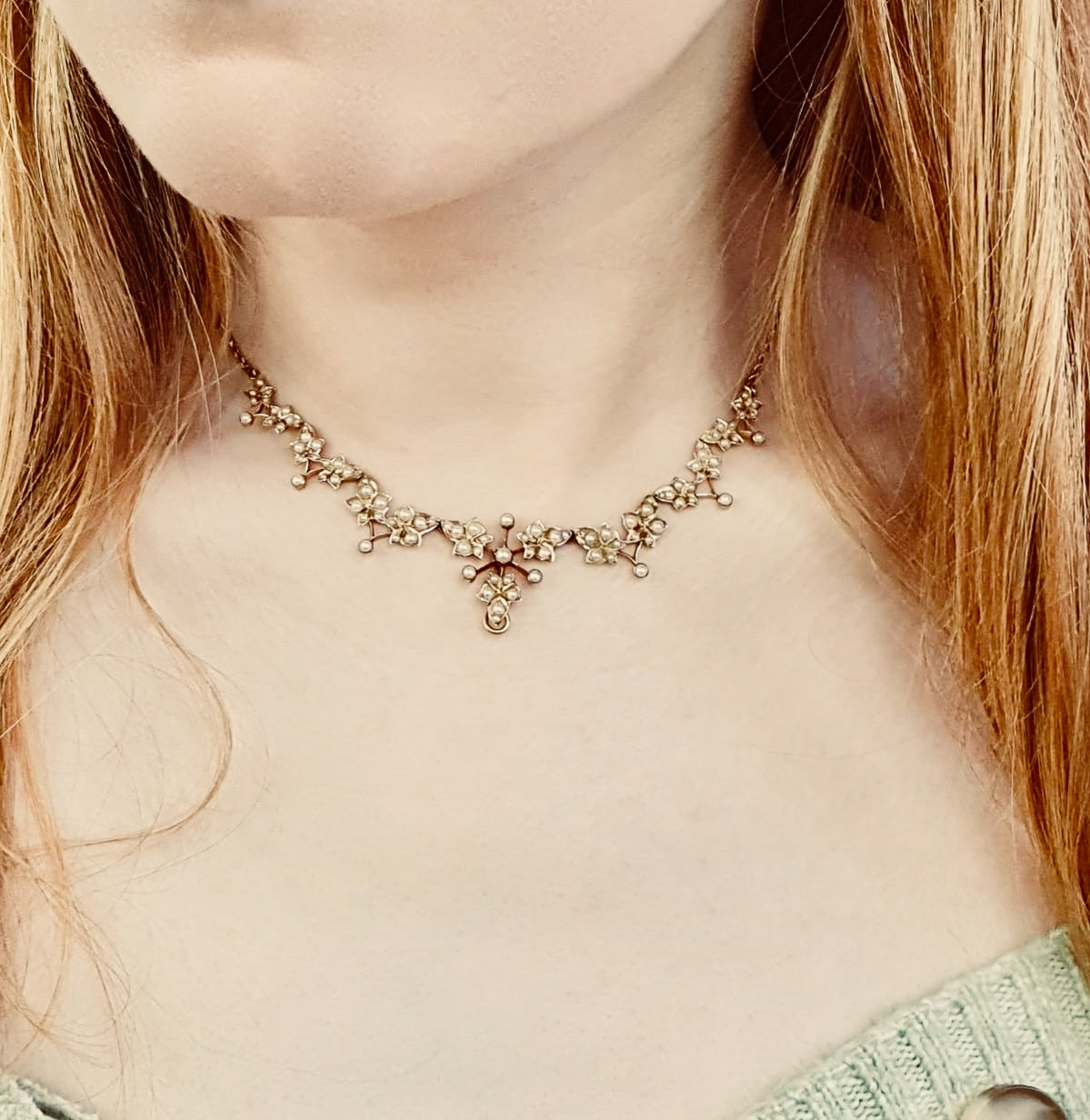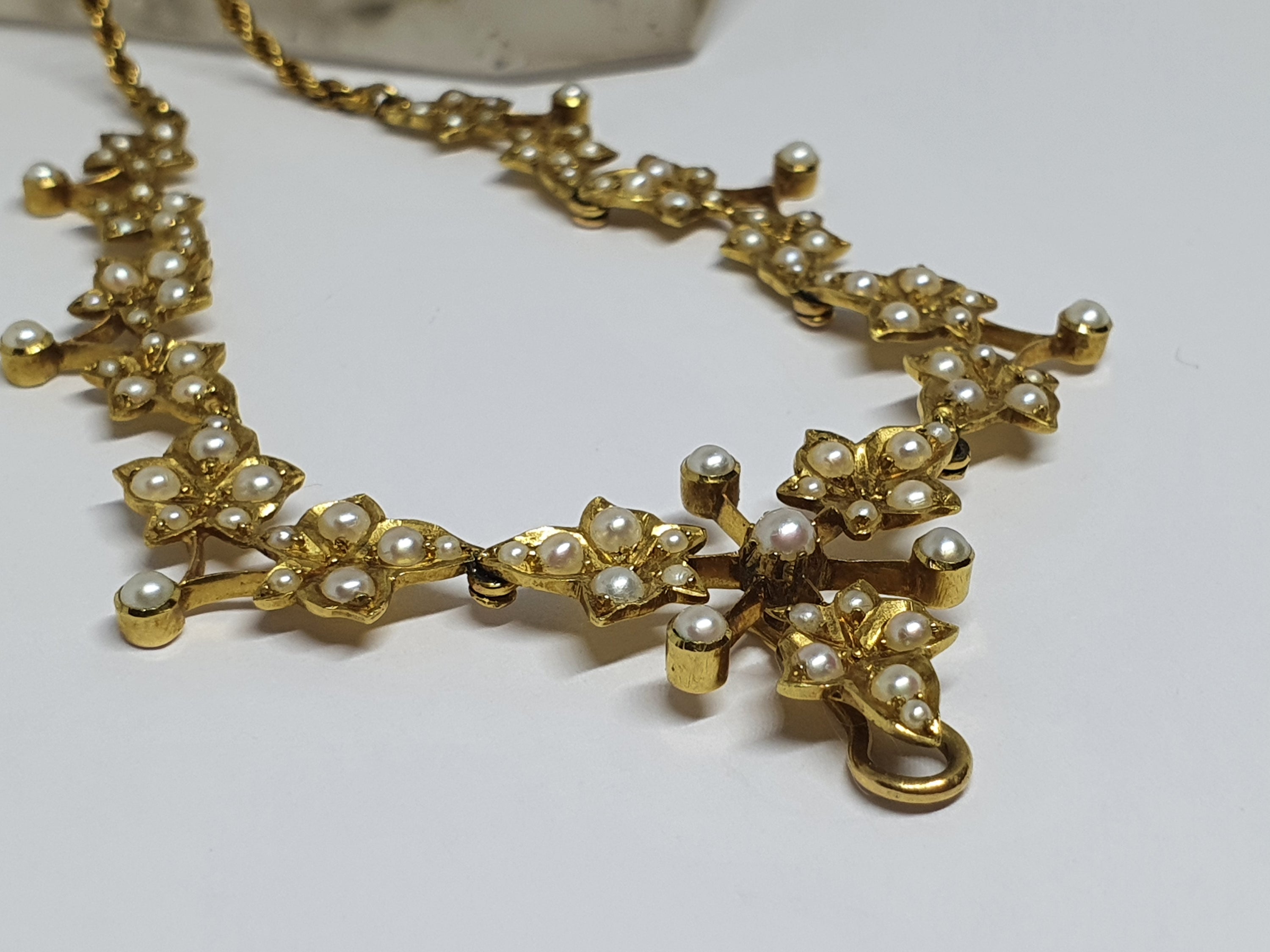 15 carat yellow gold Pearl Necklace
This stunning 15 carat gold Victorian Pearl Necklace has wonderful ivy leaf details which are all set with half pearls.
Each section is individually articulated so it follows the shape of the neck beautifully and it is graduated from the back of the necklace to the front where there are three central ivy leaves which measure almost 1 inch across.
There is a pendant loop in the centre of the necklace so a pendant or pearl drop can be added to the necklace to make it even more dramatic.
The pearl section of the necklace measures almost 5 inches and the necklace is completed with a beautiful 15 carat gold rope chain which is 10 inches long making the necklace 15 inches in total.