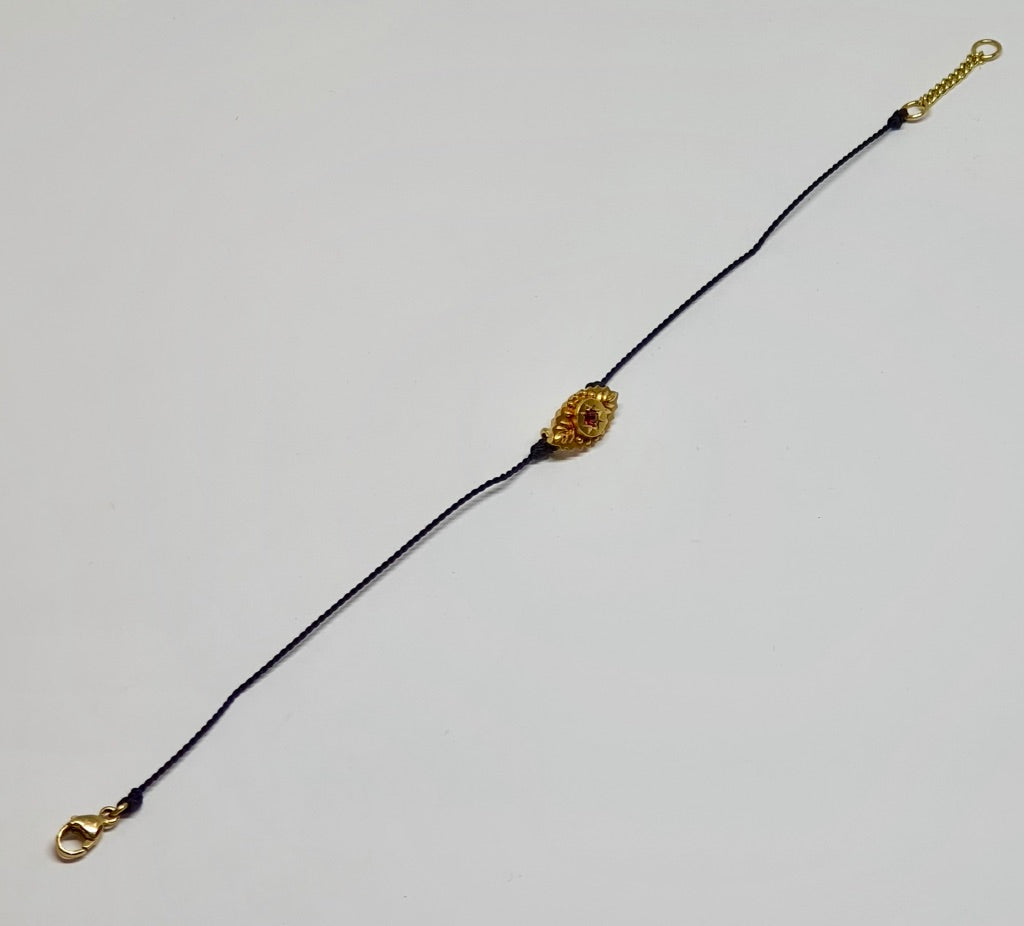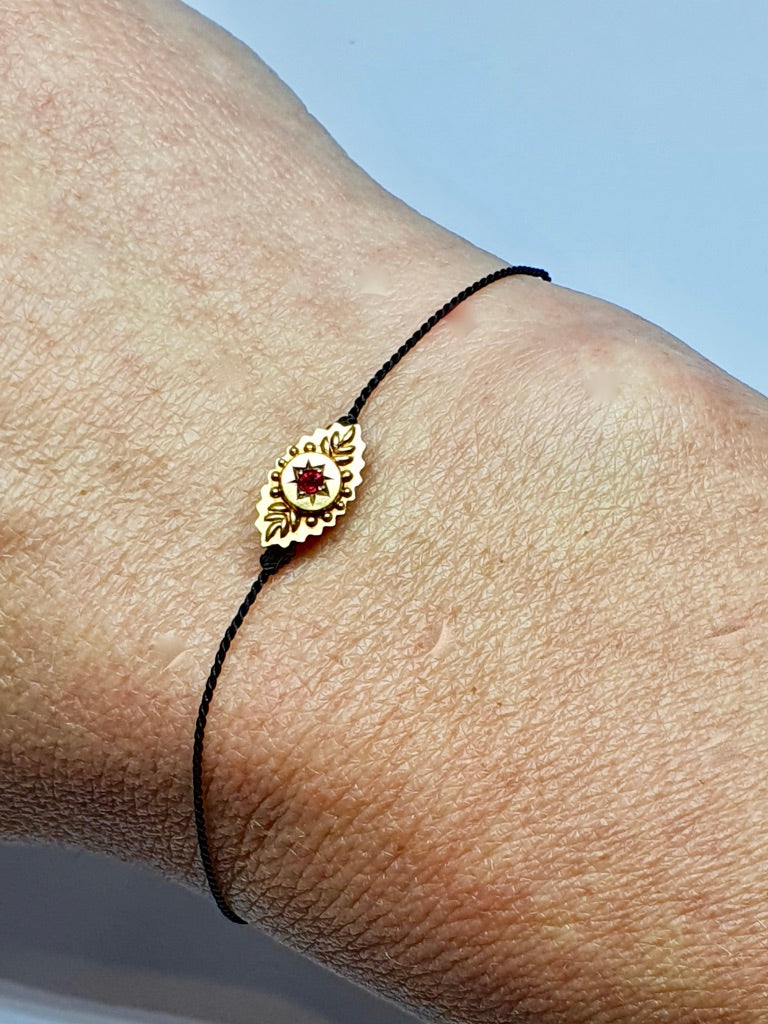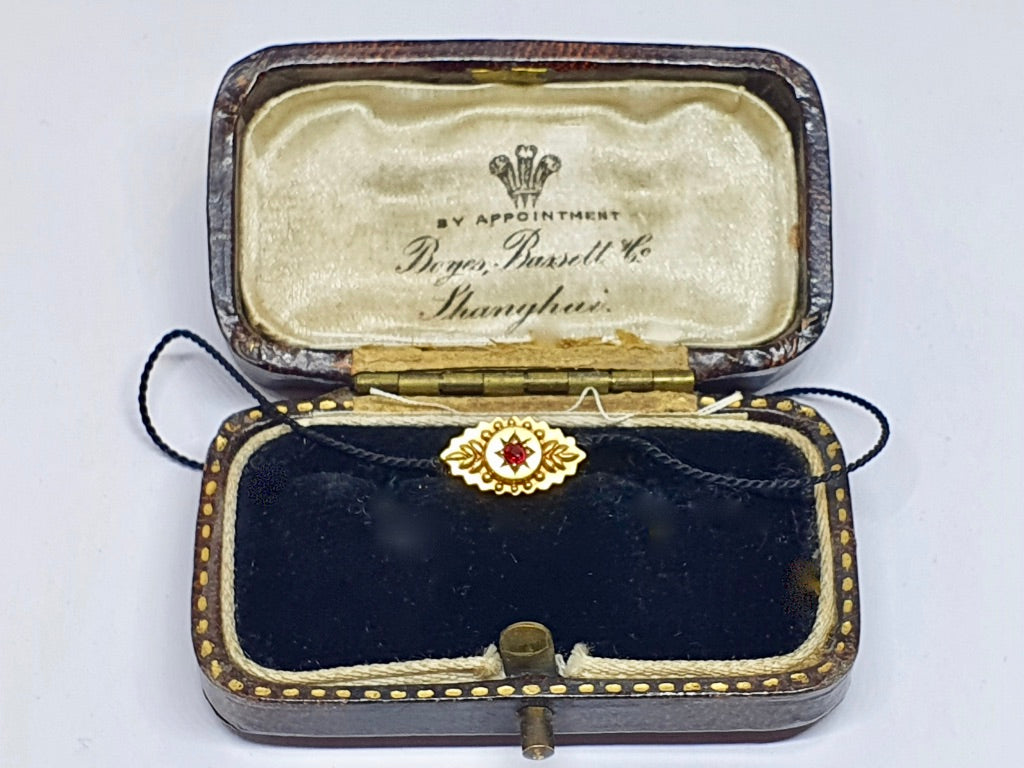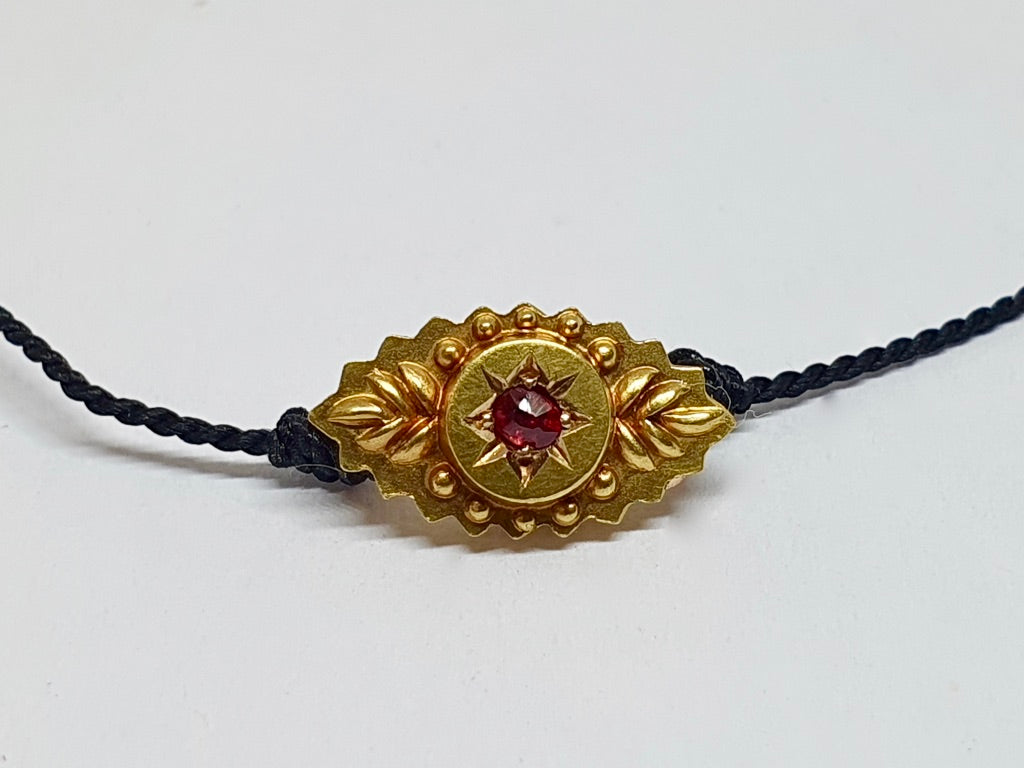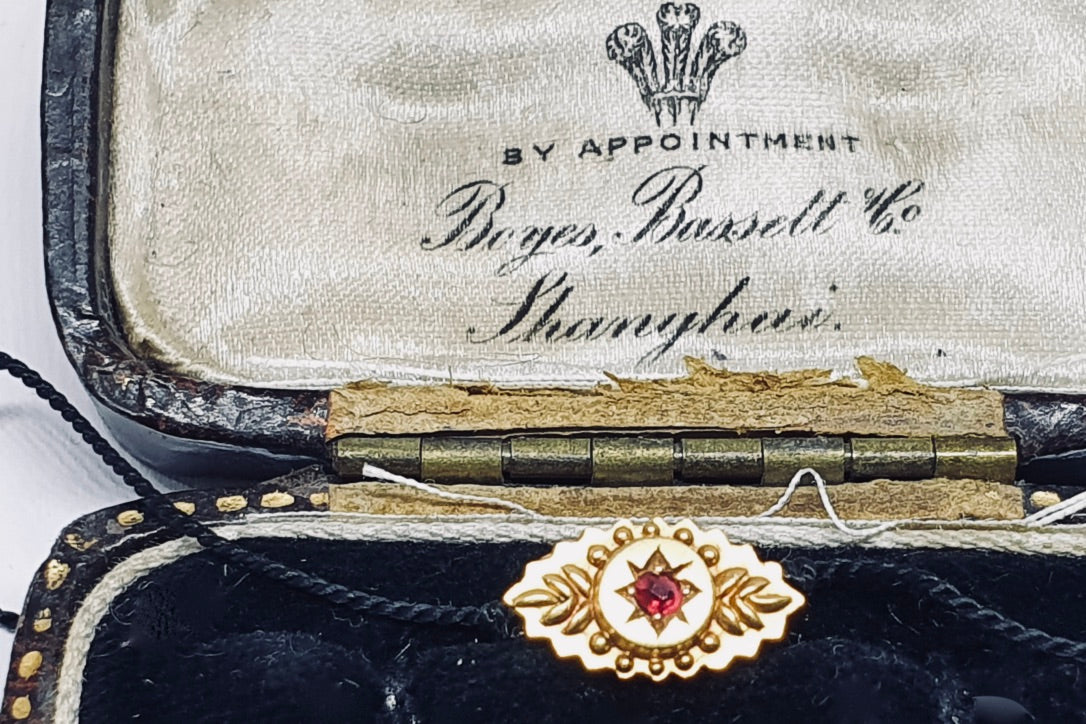 9 carat Gold Victorian lozenge shaped bracelet set with a Ruby
This delicate bracelet, part of the Reworked V-Line collect, Pure Silk.
A beautiful Victorian 3 dimensional lozenge shaped panel with a star set round Ruby.
The silk bracelet measure 6 inches and has a section of 9 carat gold chain to make the bracelet 6 1/2 inches.