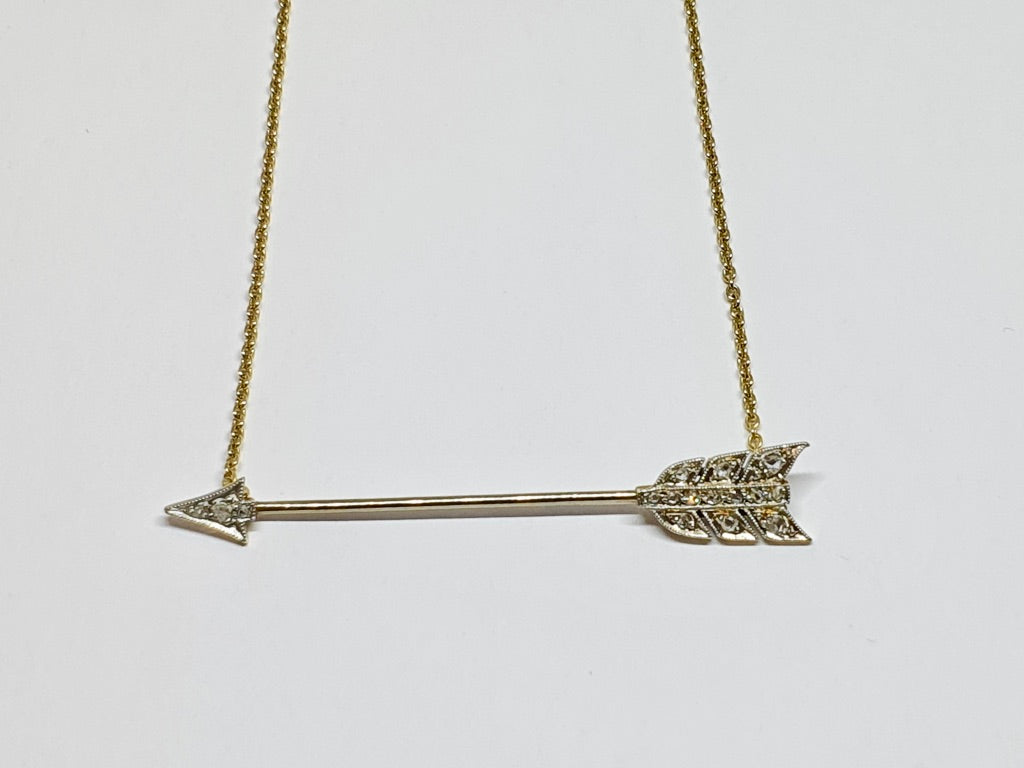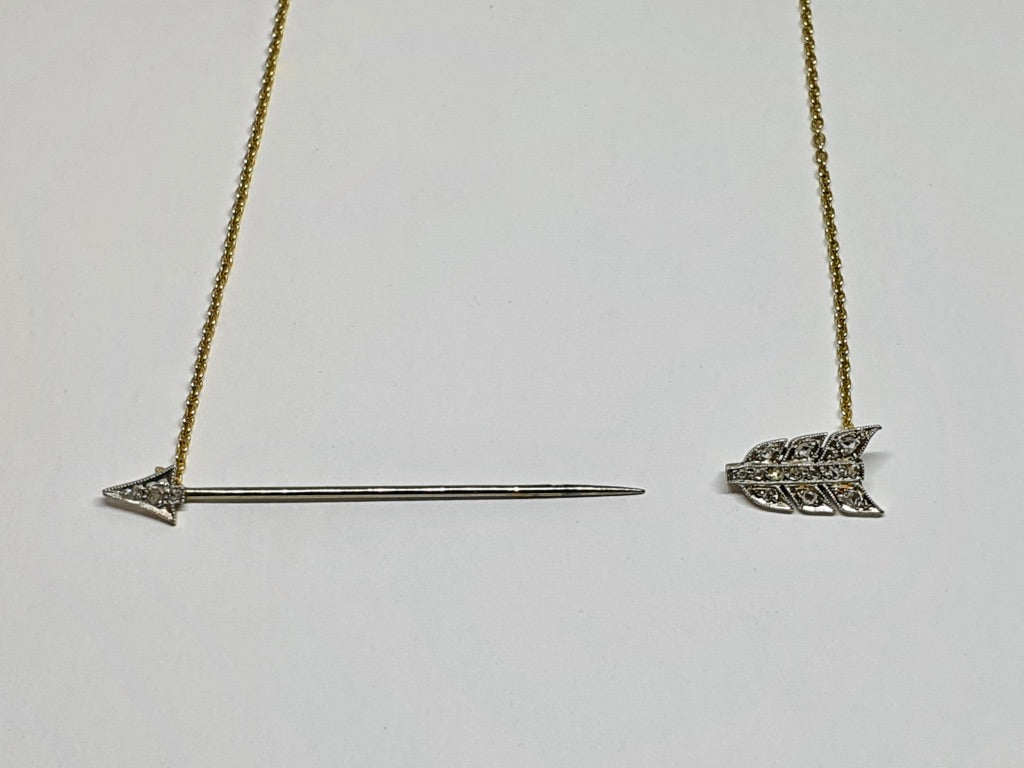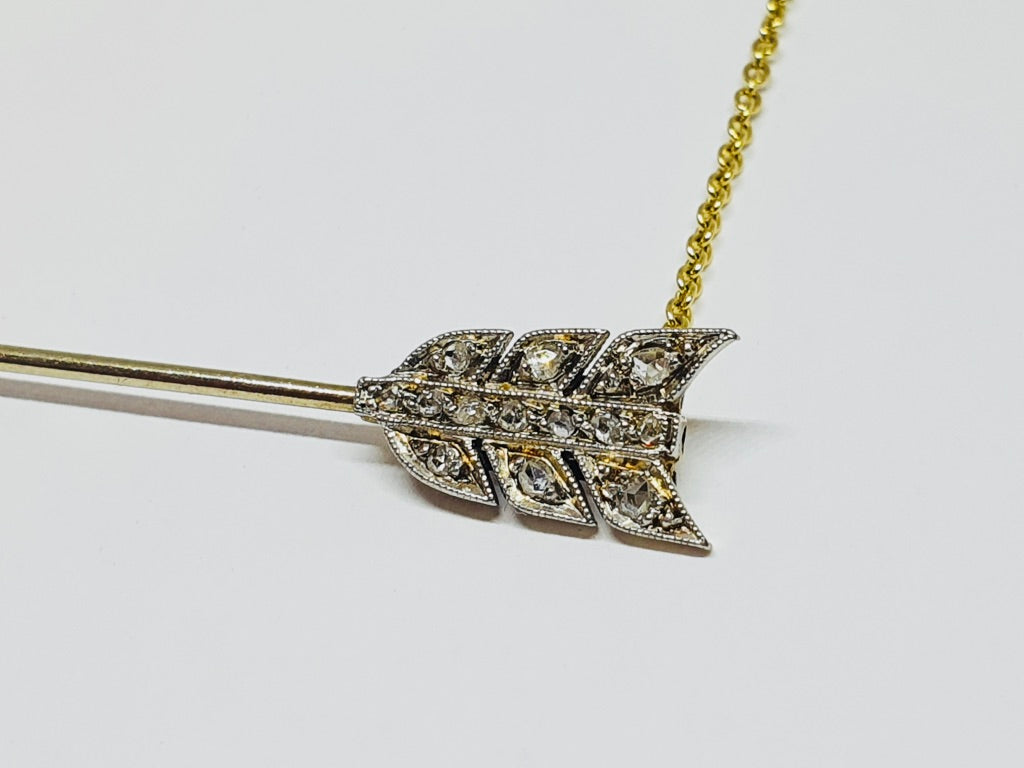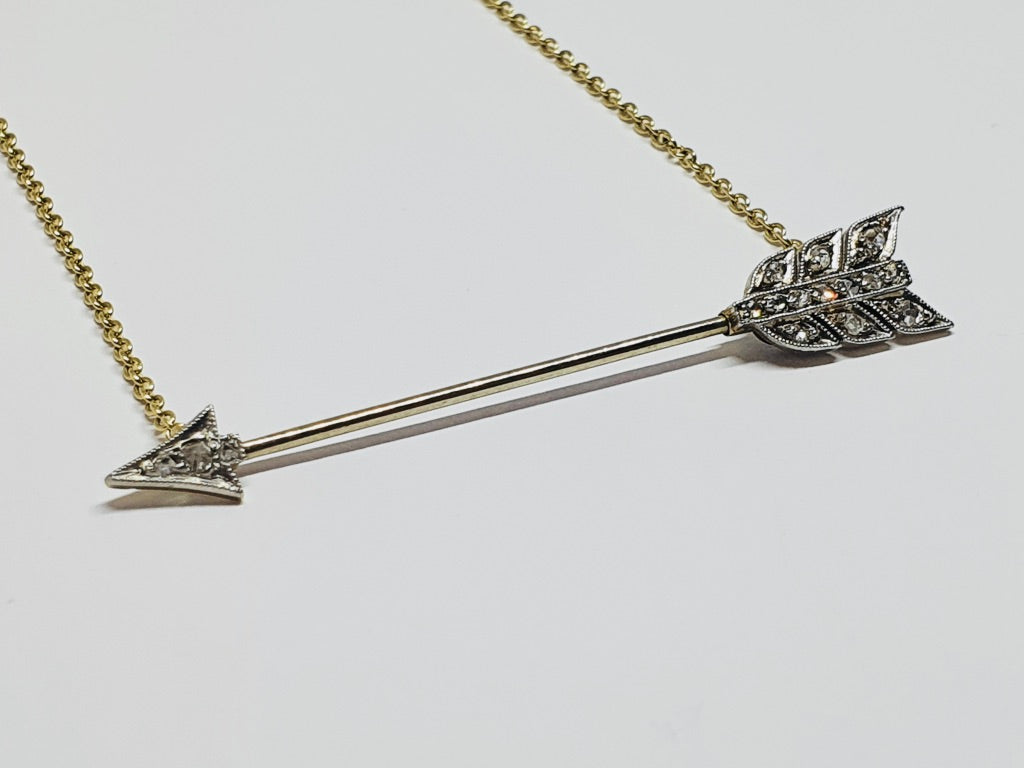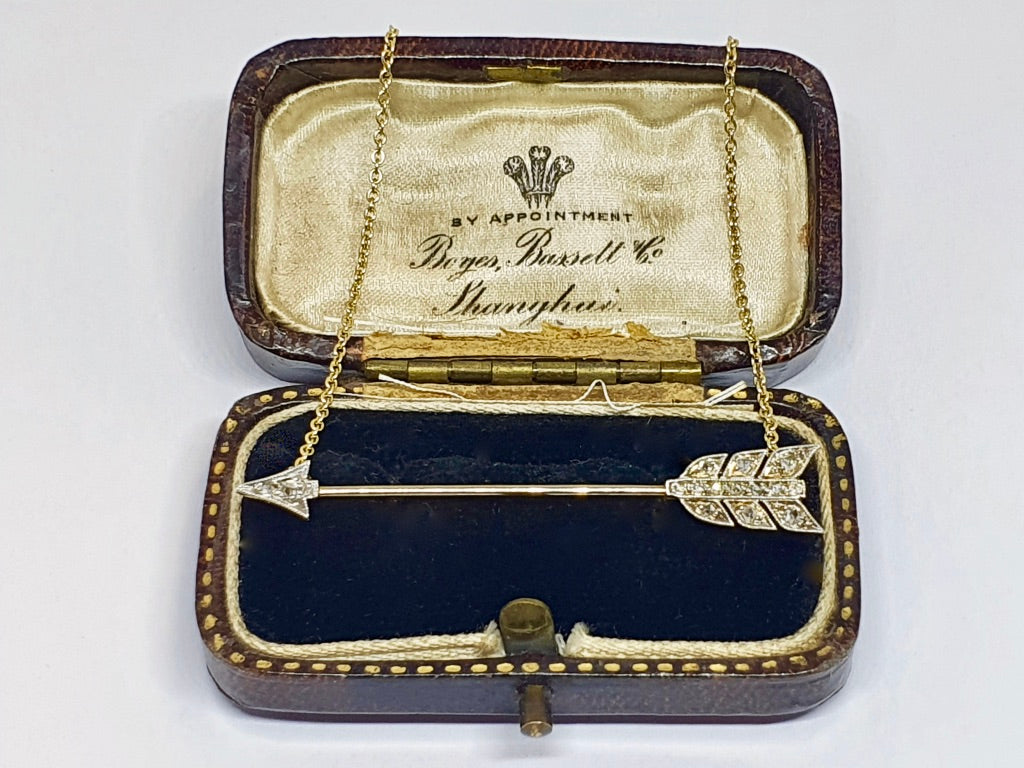 A late Victorian Gold and Silver mounted Diamond arrow necklace which can also be worn as a jabot pin.
The Silver arrow head and quiver are both set with small diamonds and are backed with gold.
The arrow can pull apart and be weaved through material to give the illusion that the arrow has pierced the fabric.
The arrow measures almost 5 centimetres and the 18 carat yellow gold trace chain measures 16 inches.