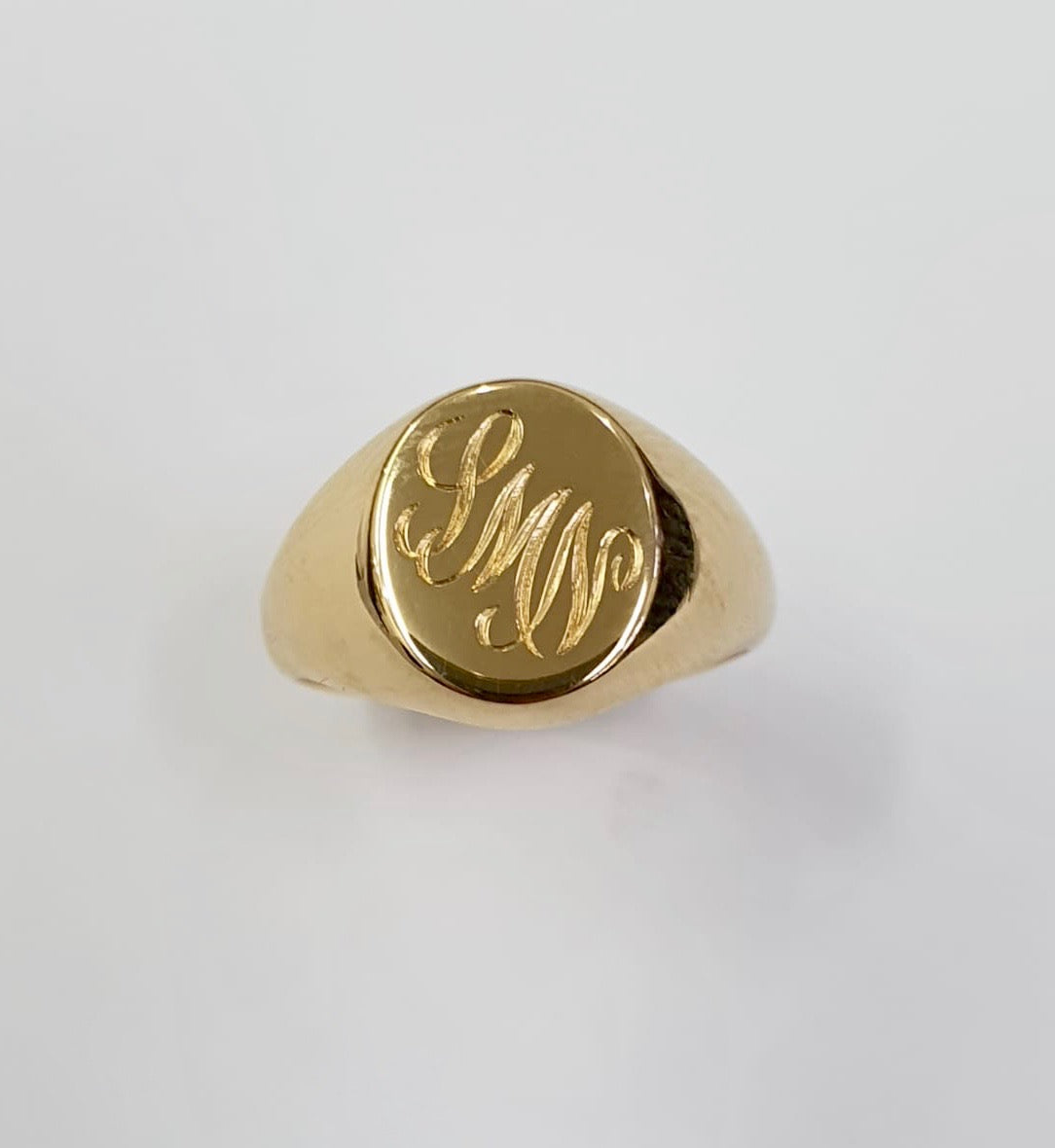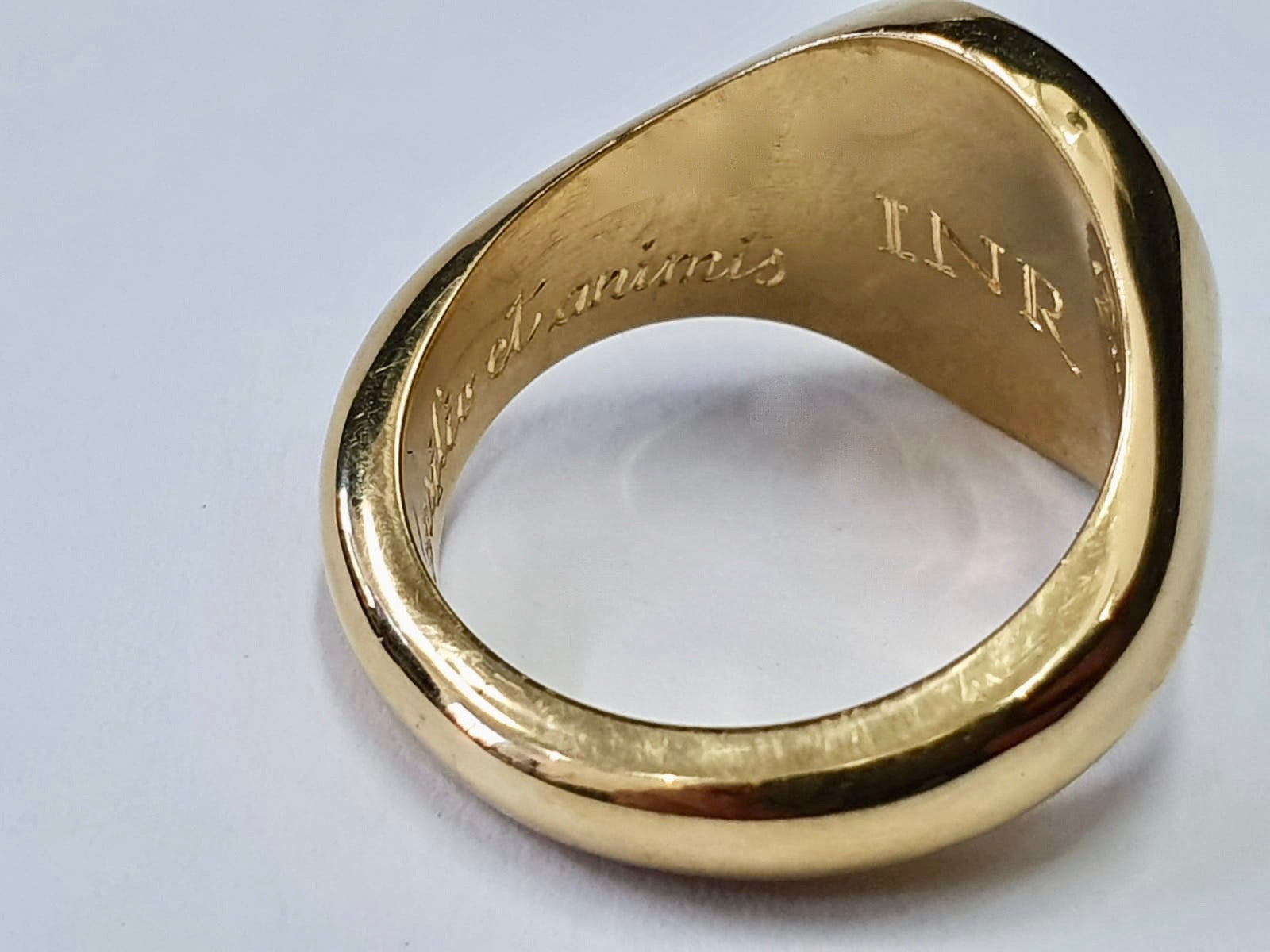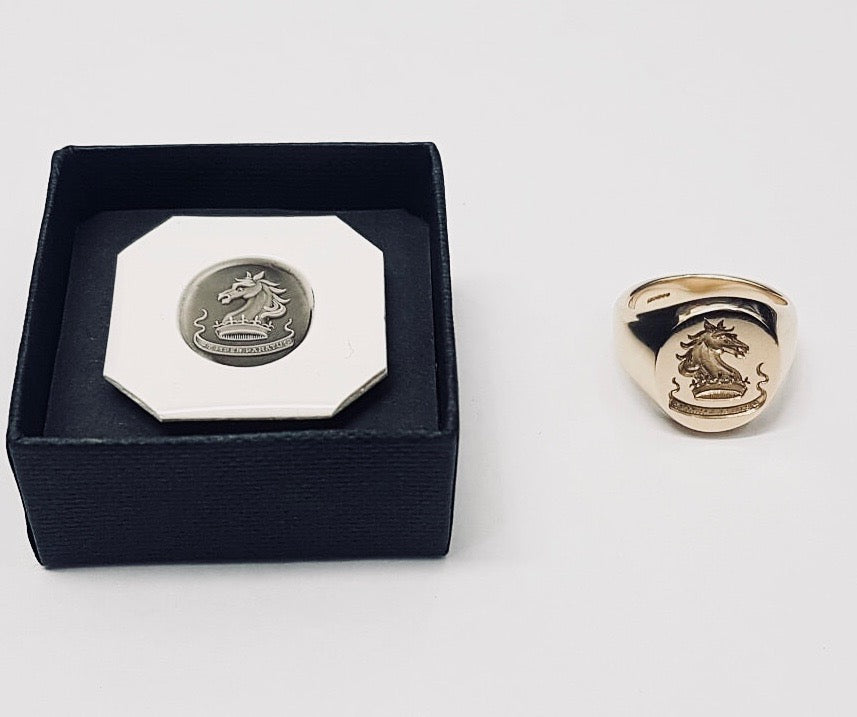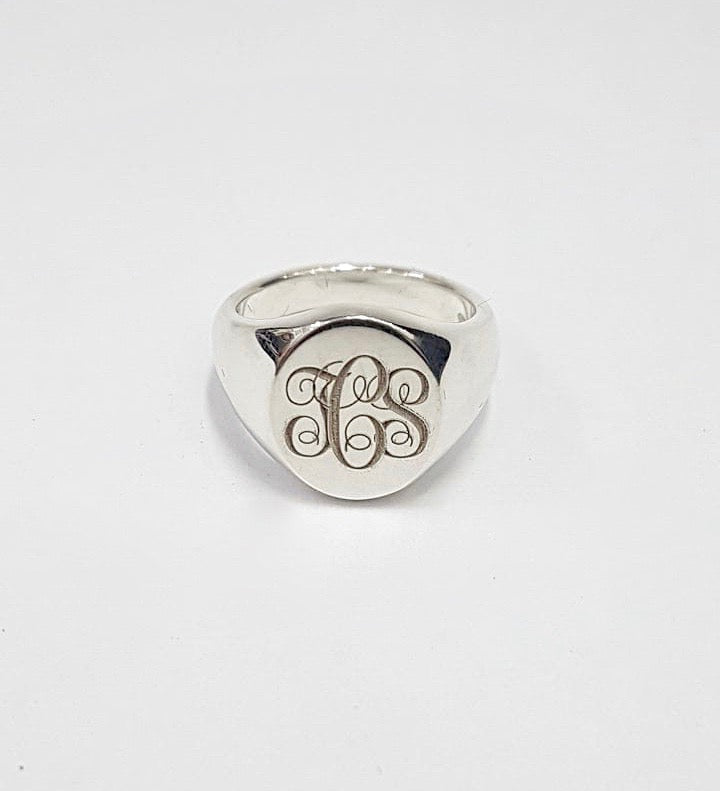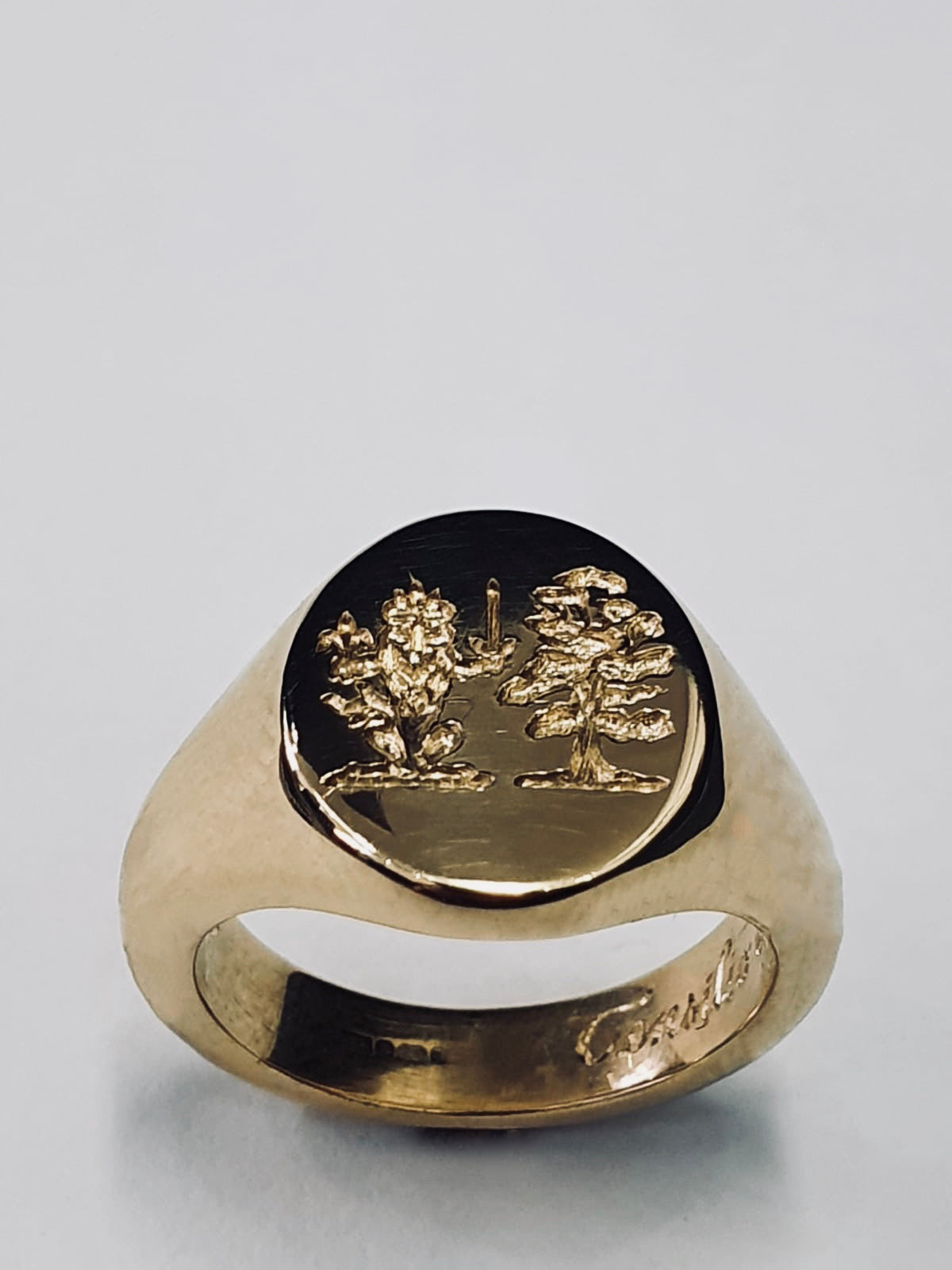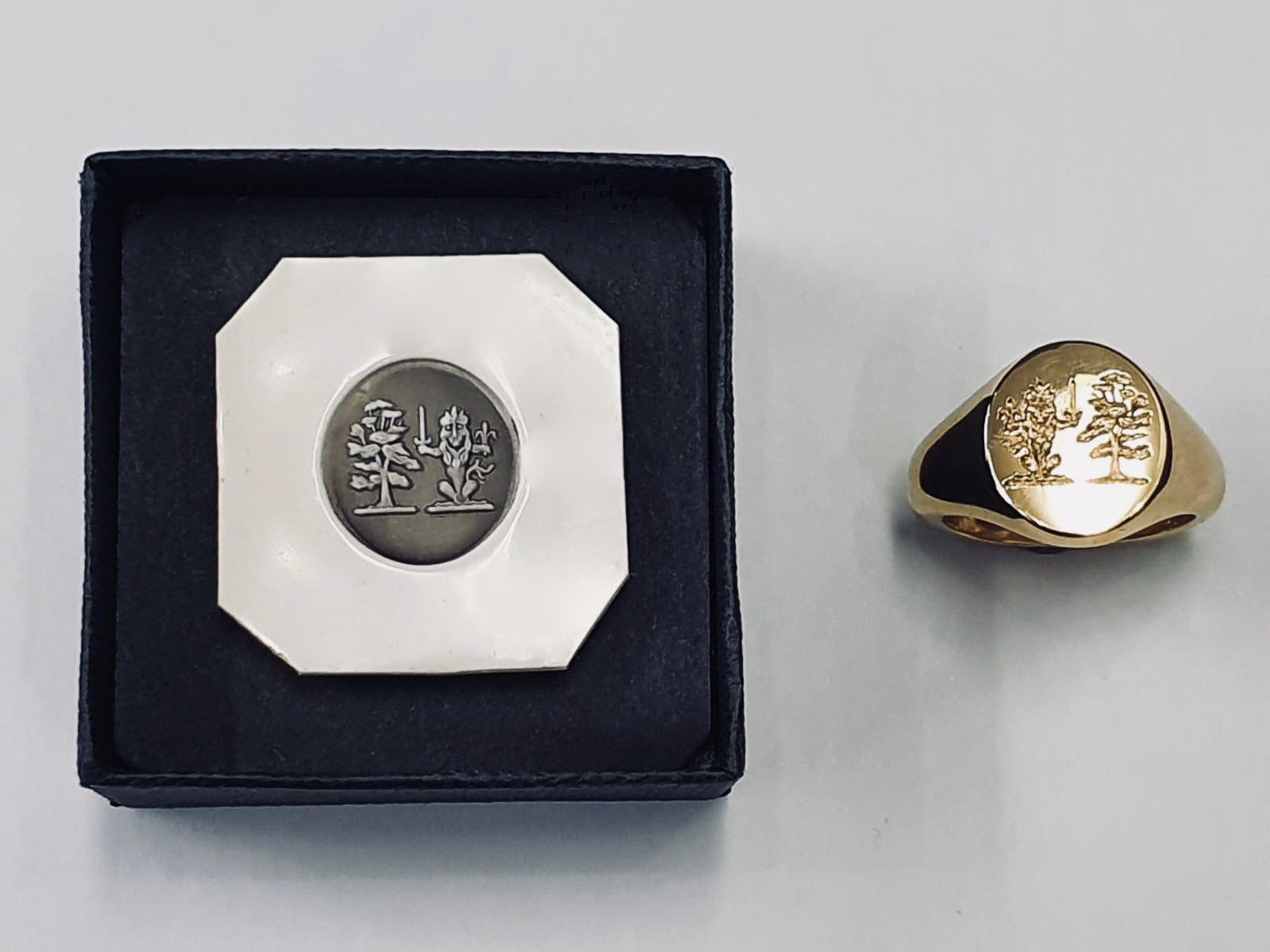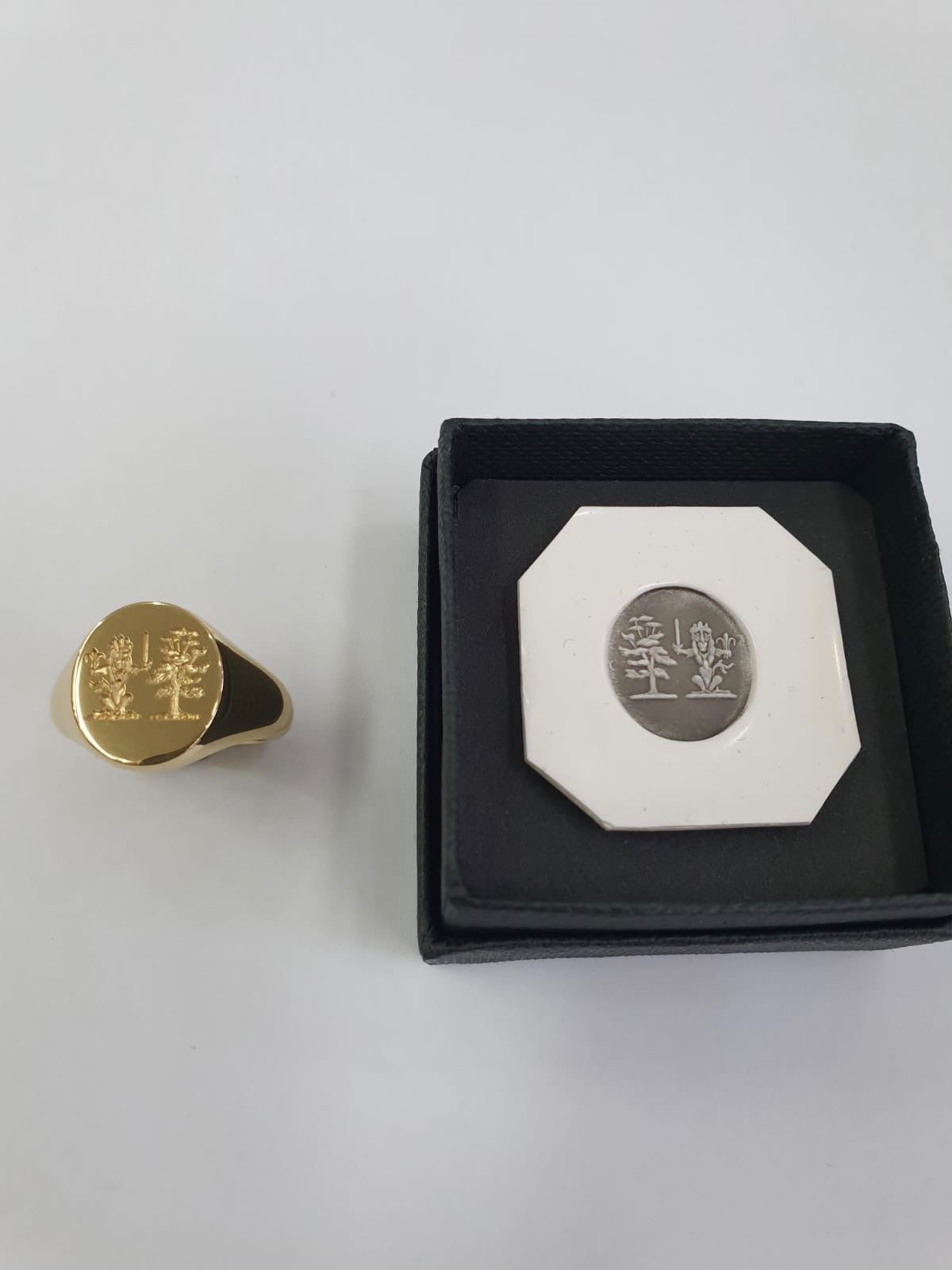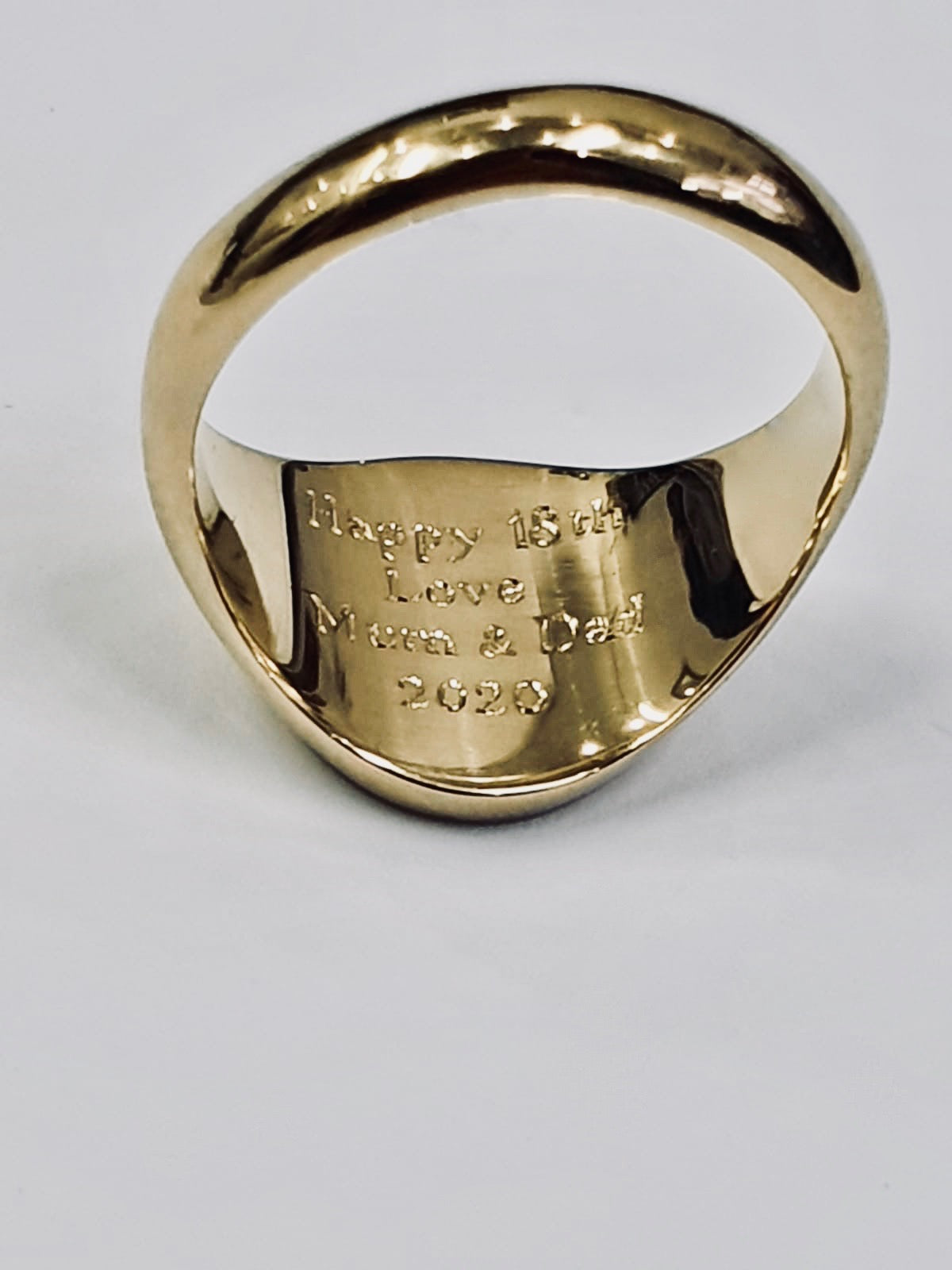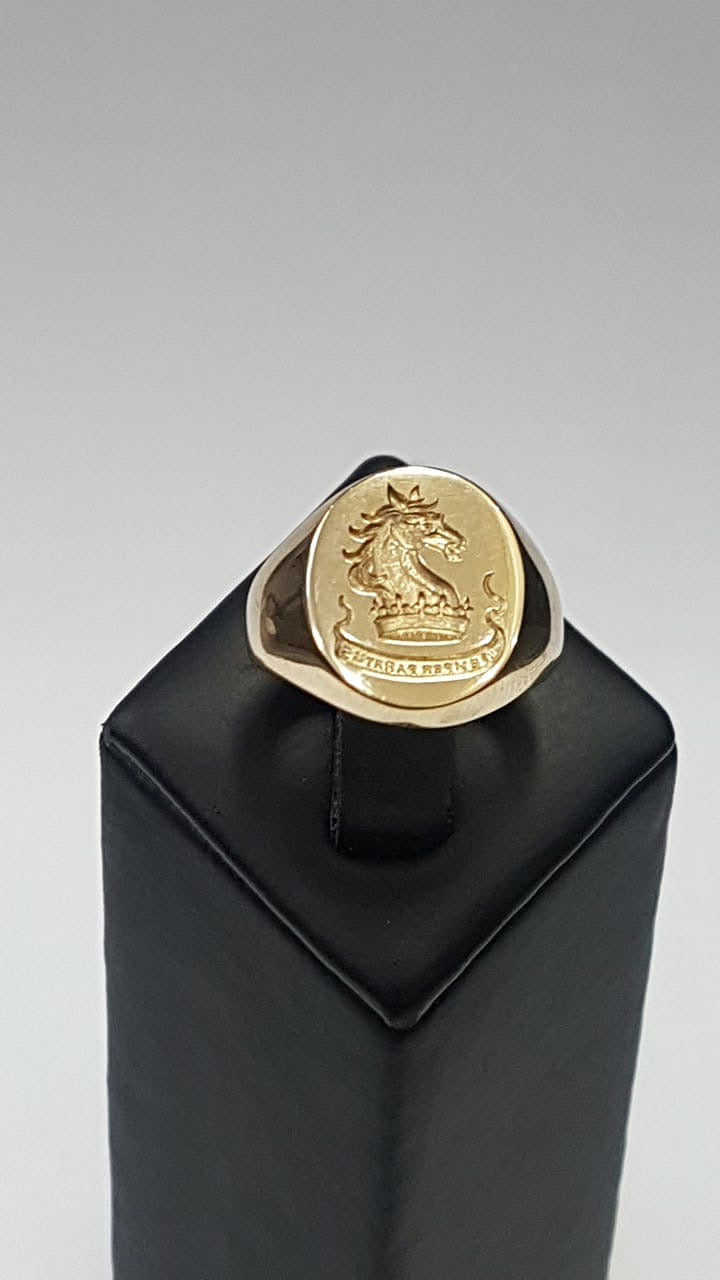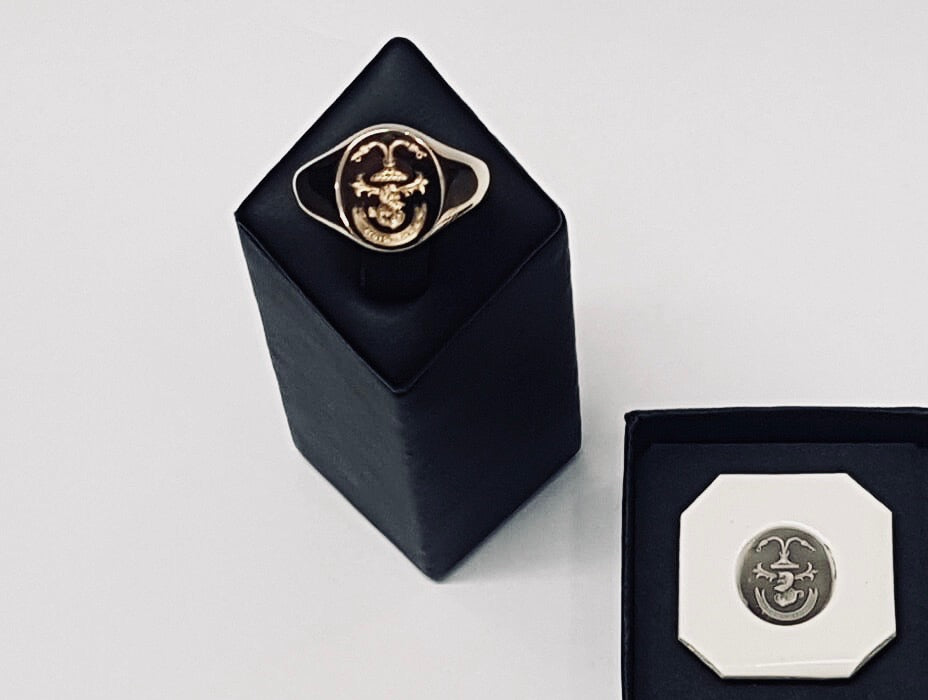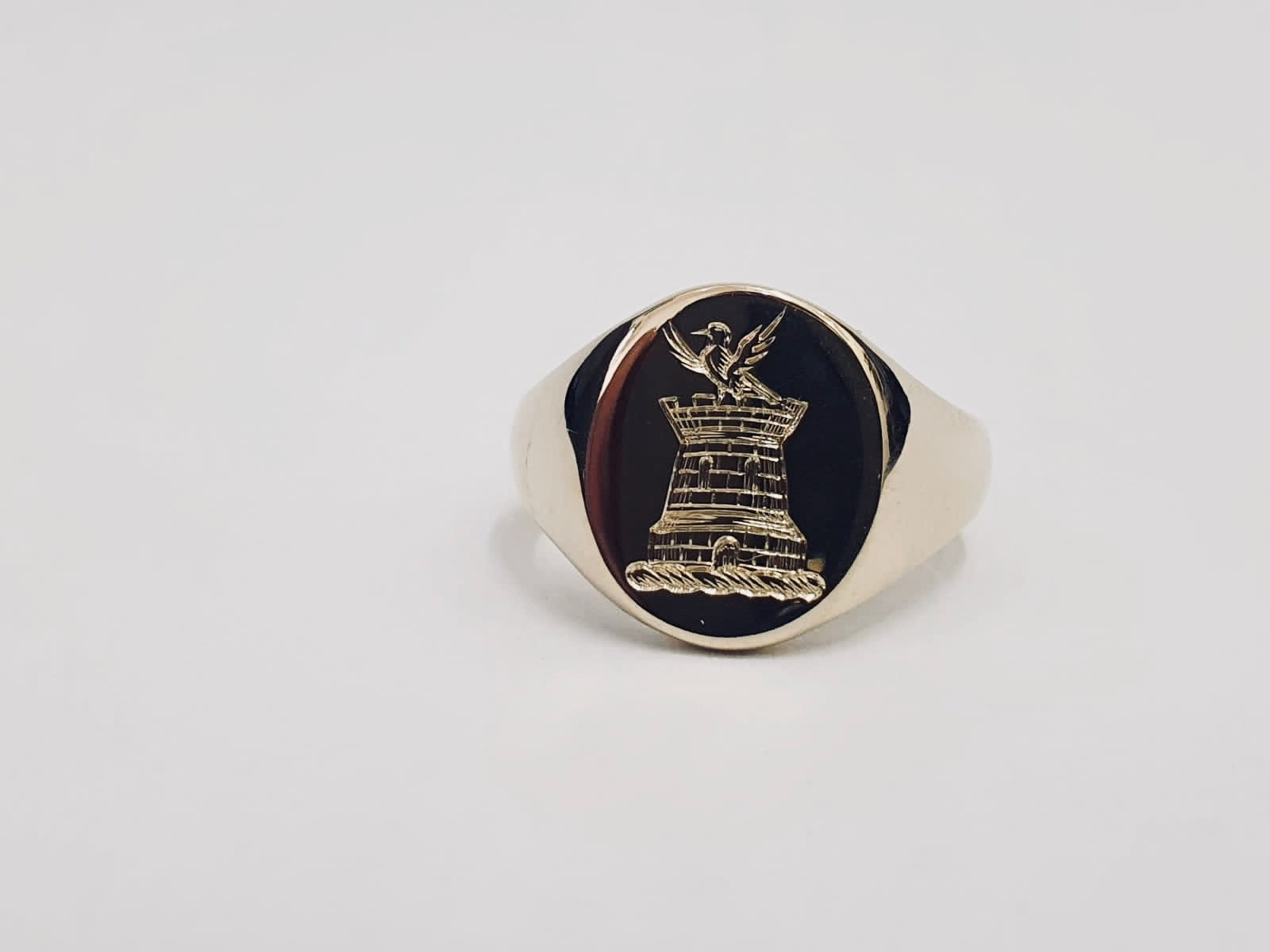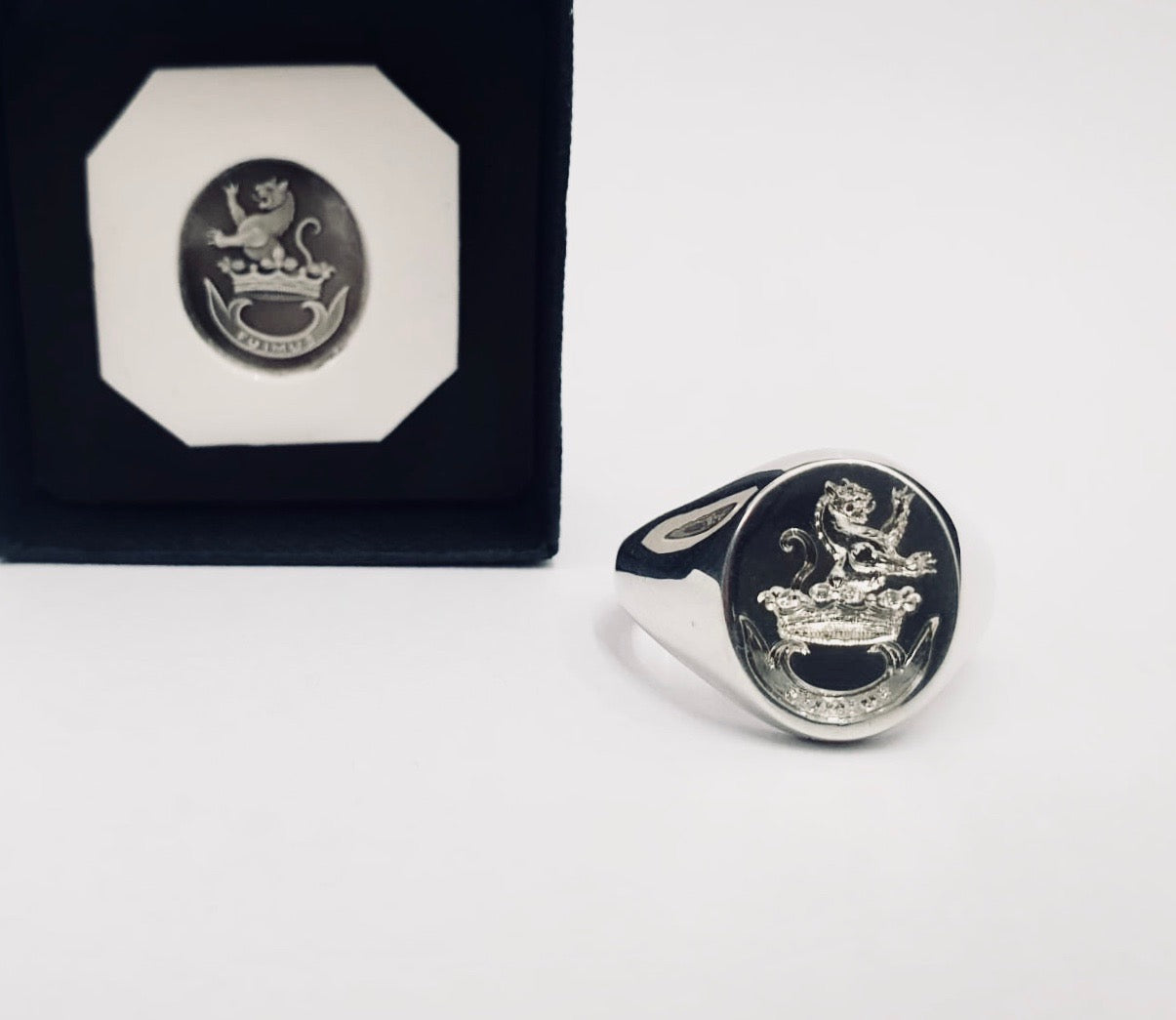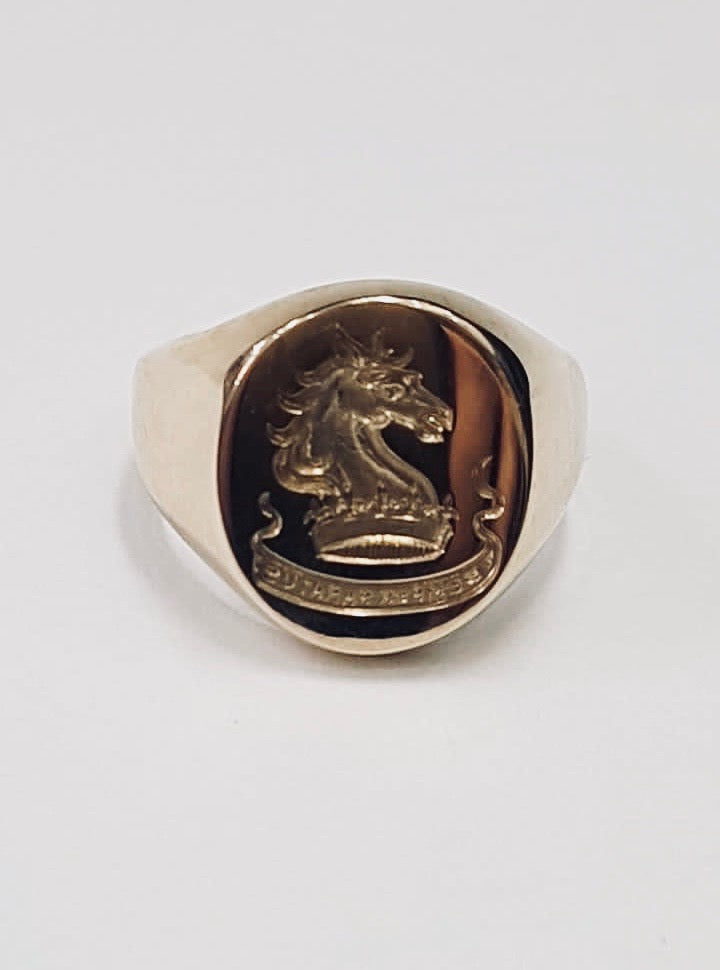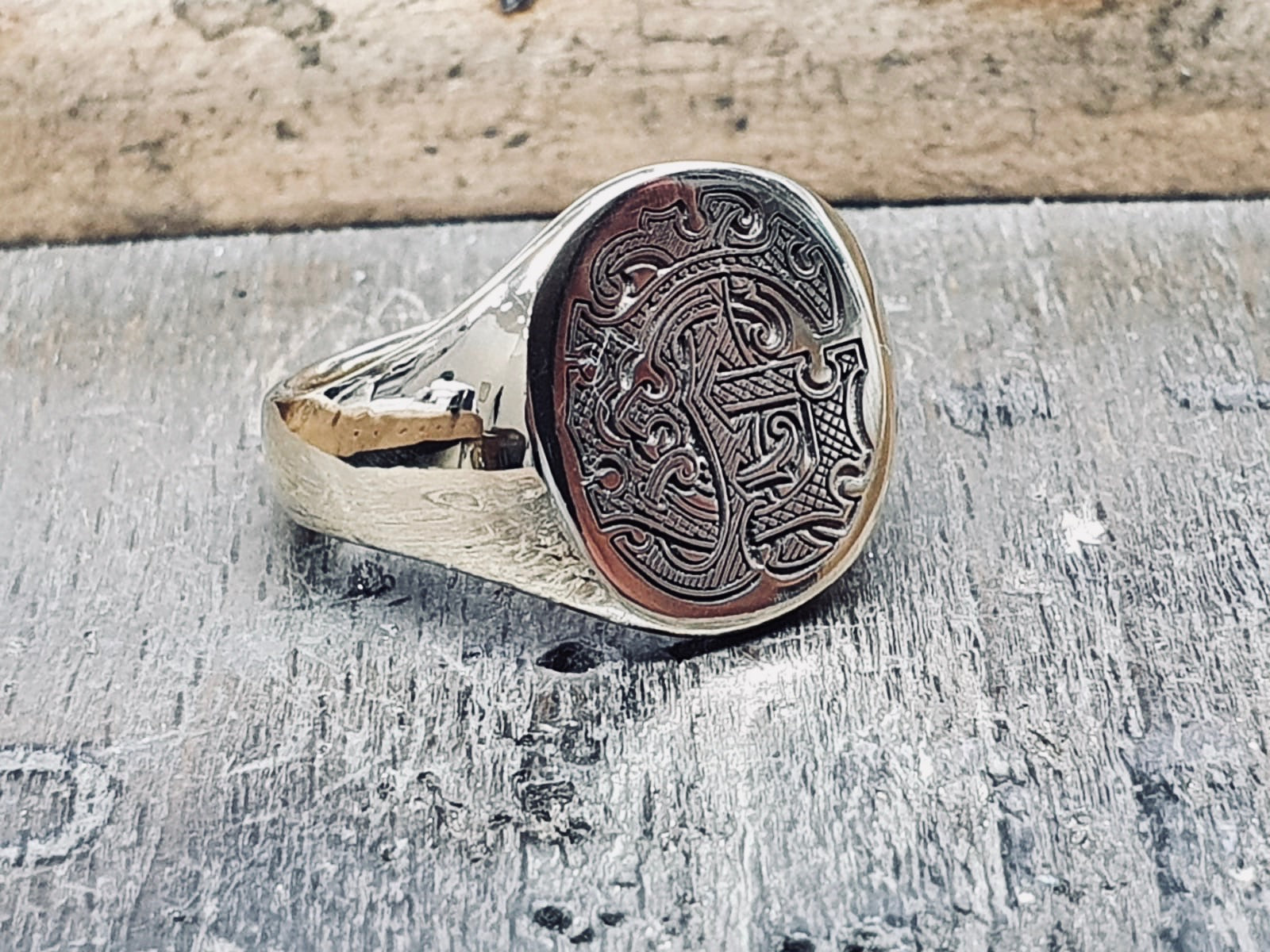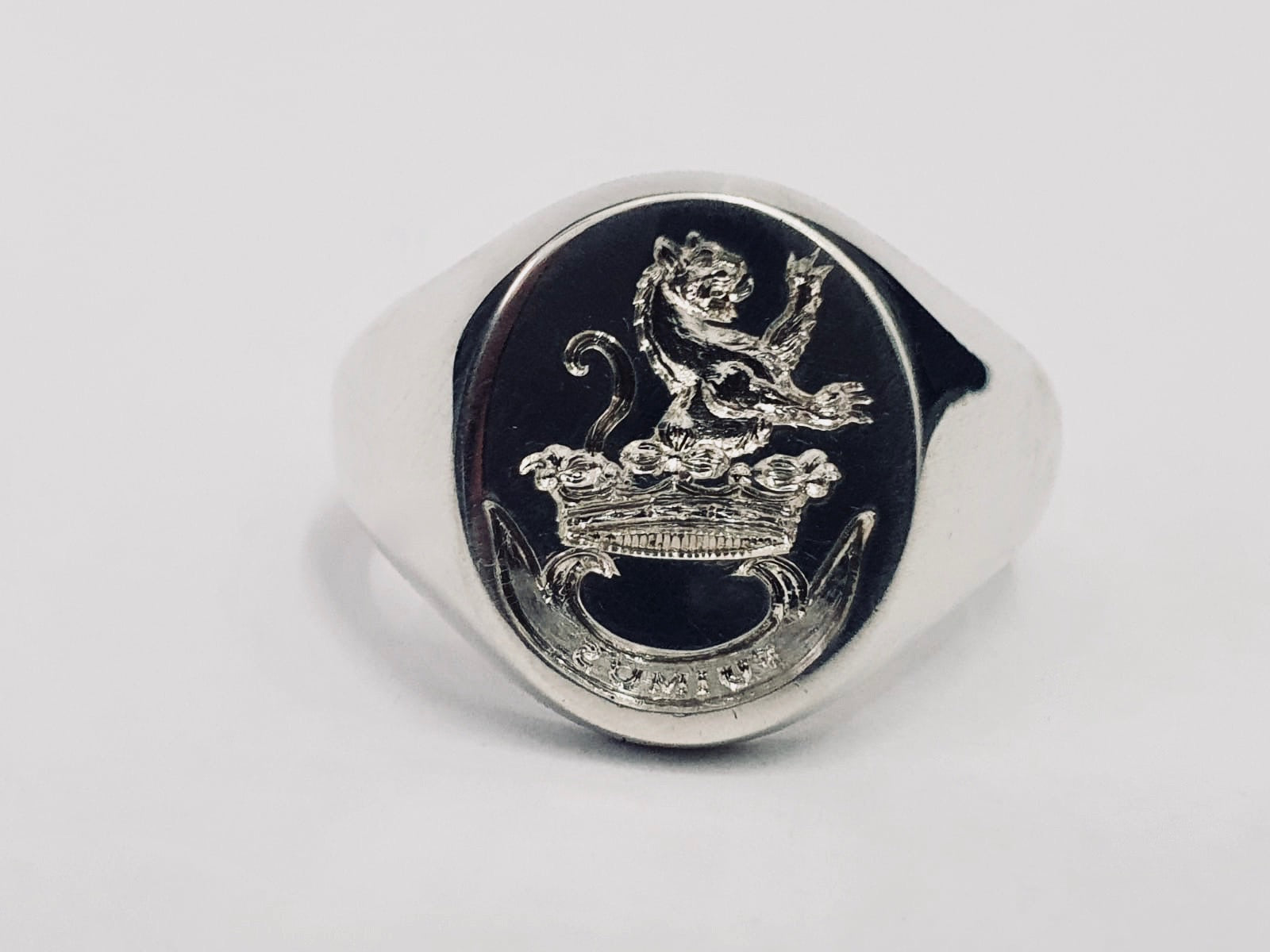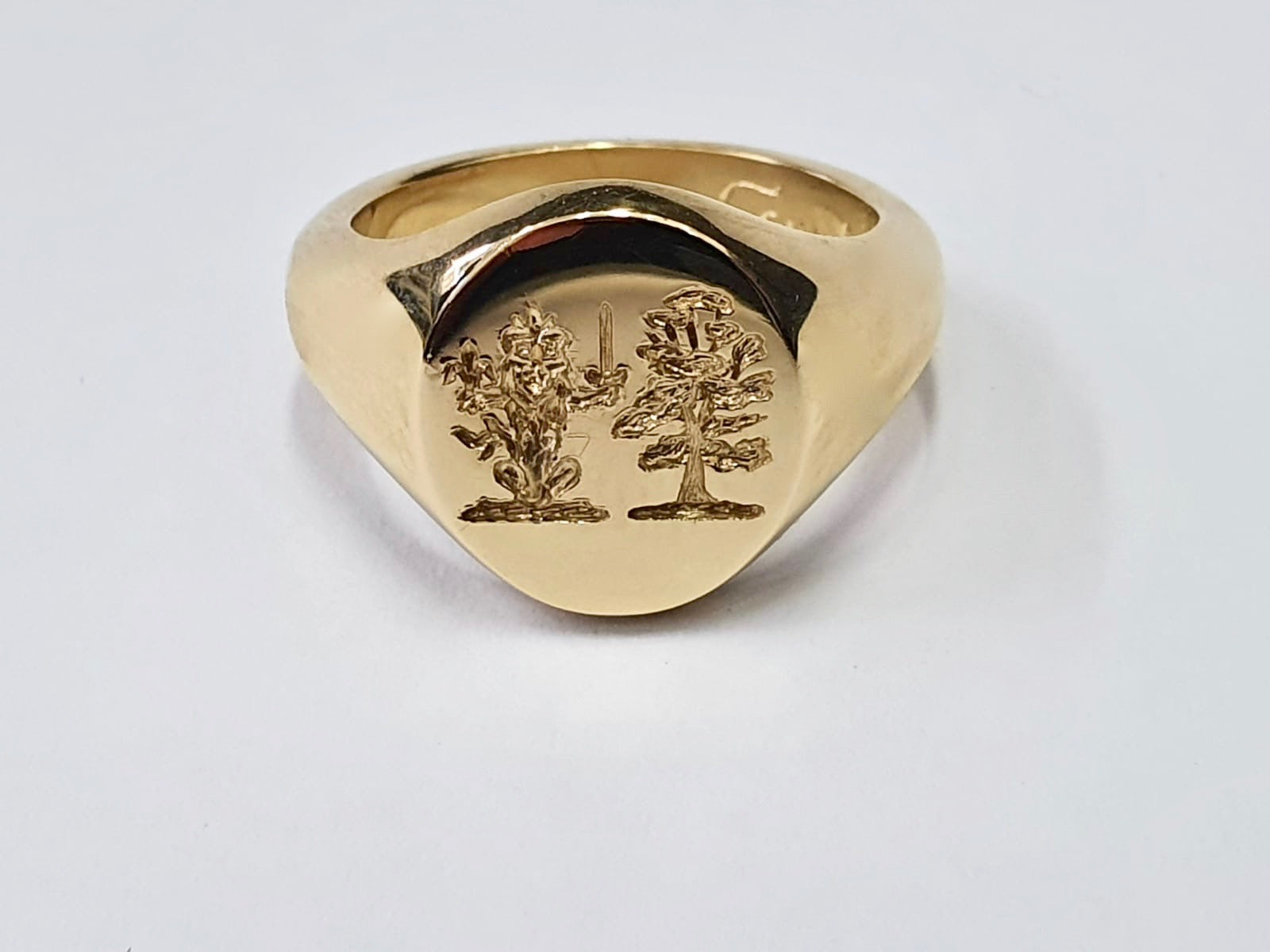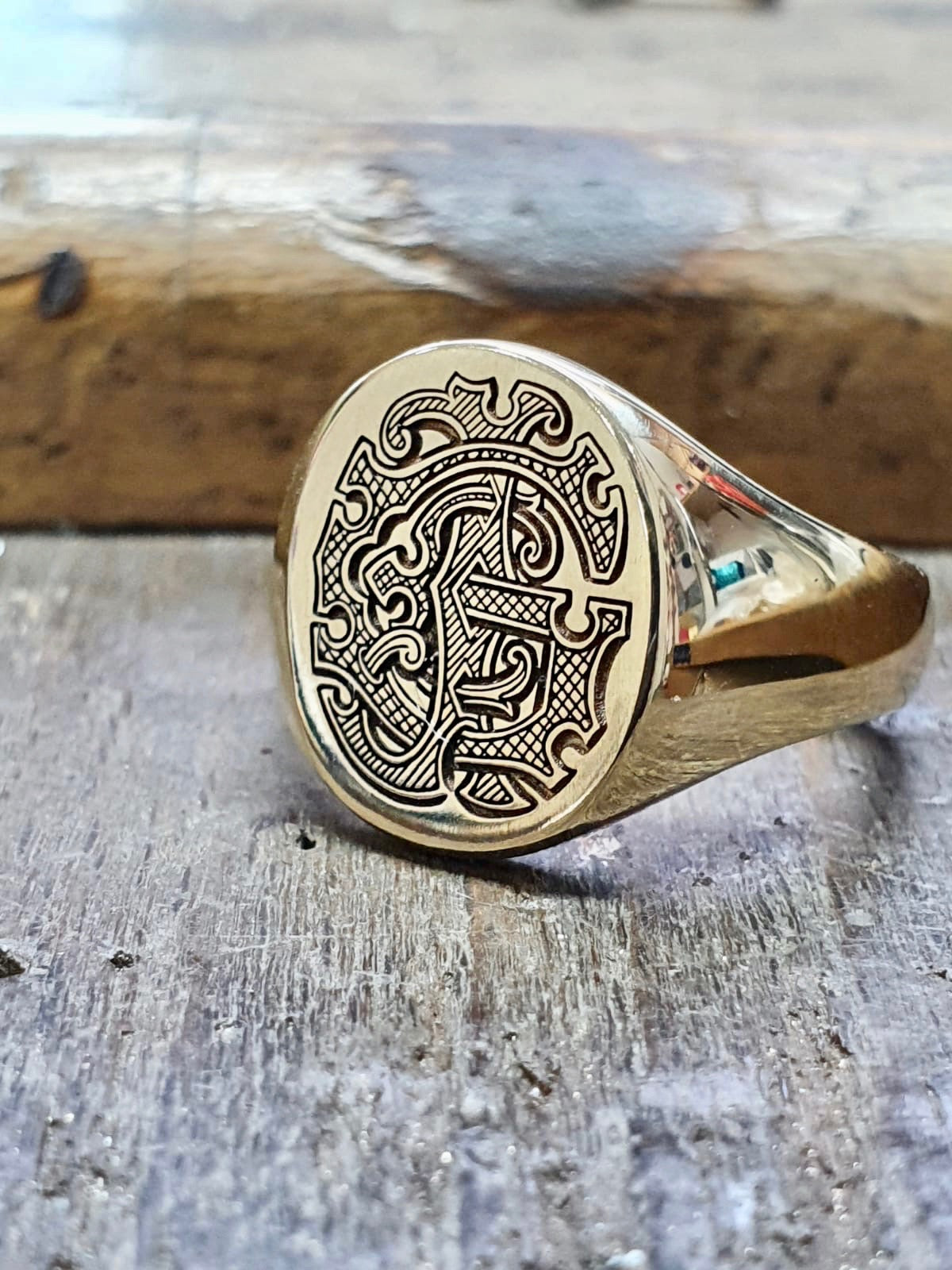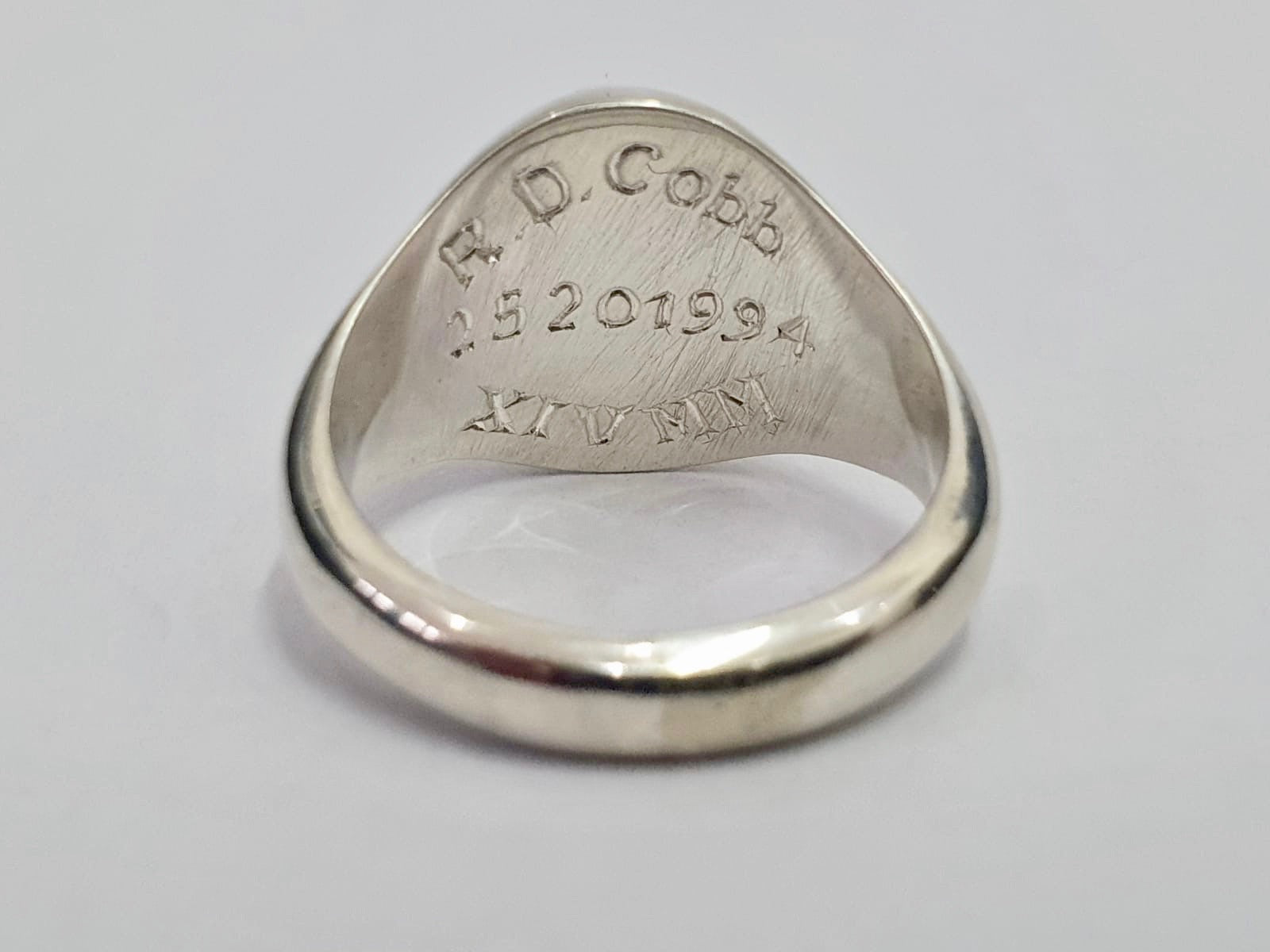 One of the time-honoured traditions that Victoria loves is hand carved signet rings which are one of the oldest and most traditional types of jewellery worn by men and women of all ages.
Victoria has had many years of experience hand-making these signet rings, tracing the family crest and then working with master craftsmen having the crest meticulously hand carved.
The rings are usually 'seal engraved' which is a very specific style of engraving. The traditional technique of carving the image and lettering very deeply and in reverse means that when the ring is pressed in to softened wax to form the seal the resulting impression reveals the correct image.
The ring is supplied with a boxed wax impression for you to keep which shows you the mirror image of your signet ring which is now ready to wear and become a new part of your family history.
Please contact Victoria if you would like to discuss any bespoke pieces.