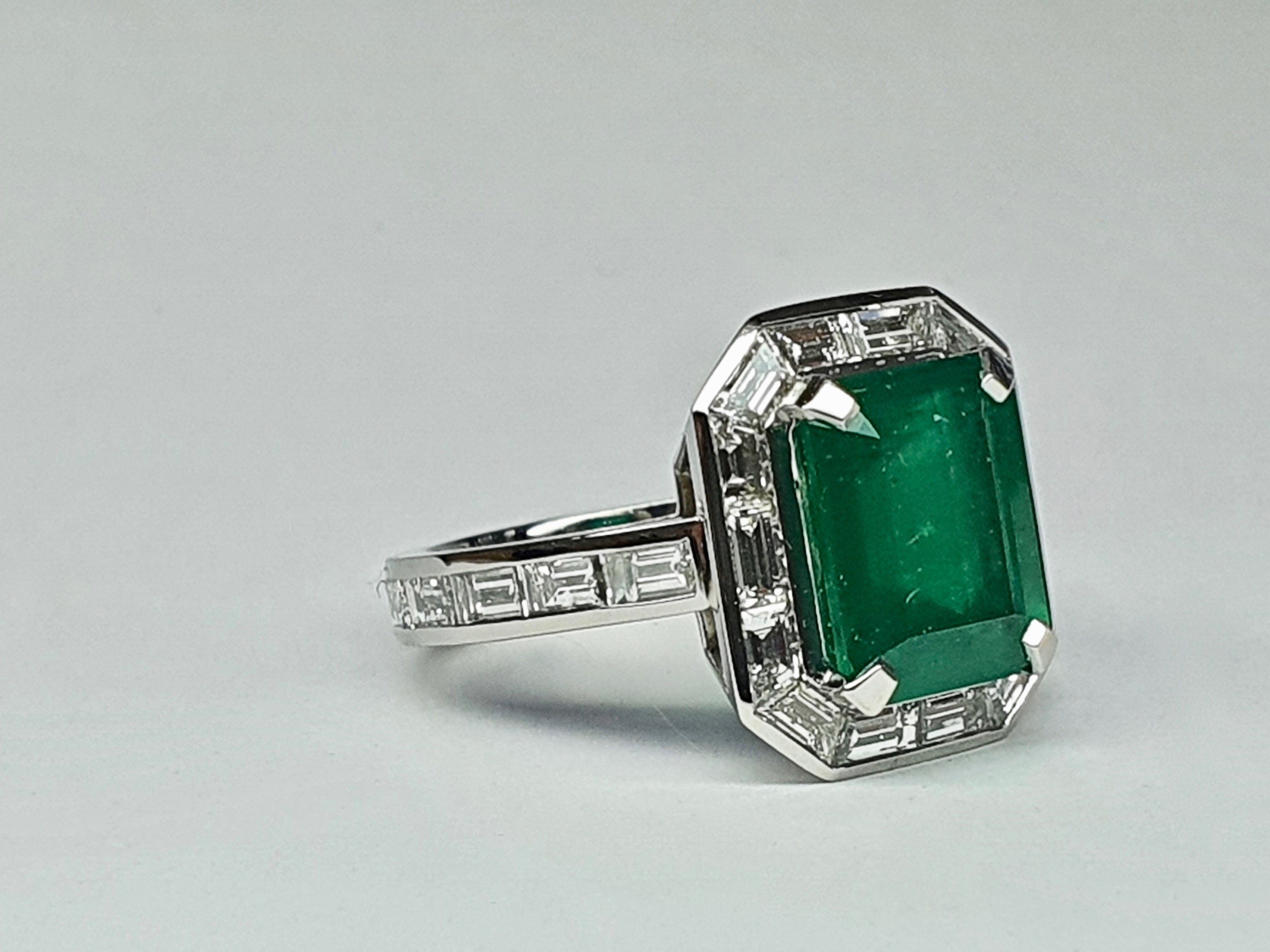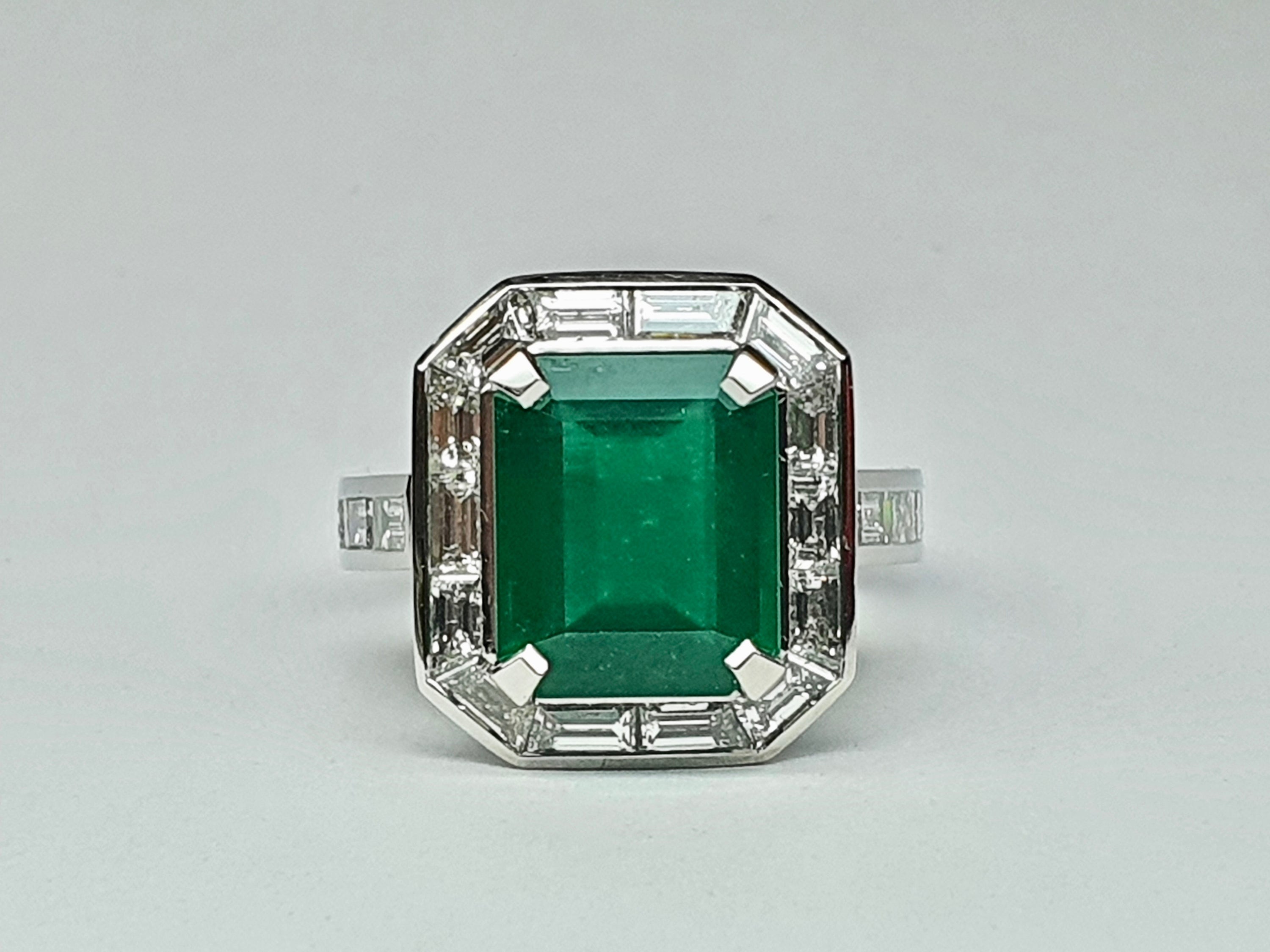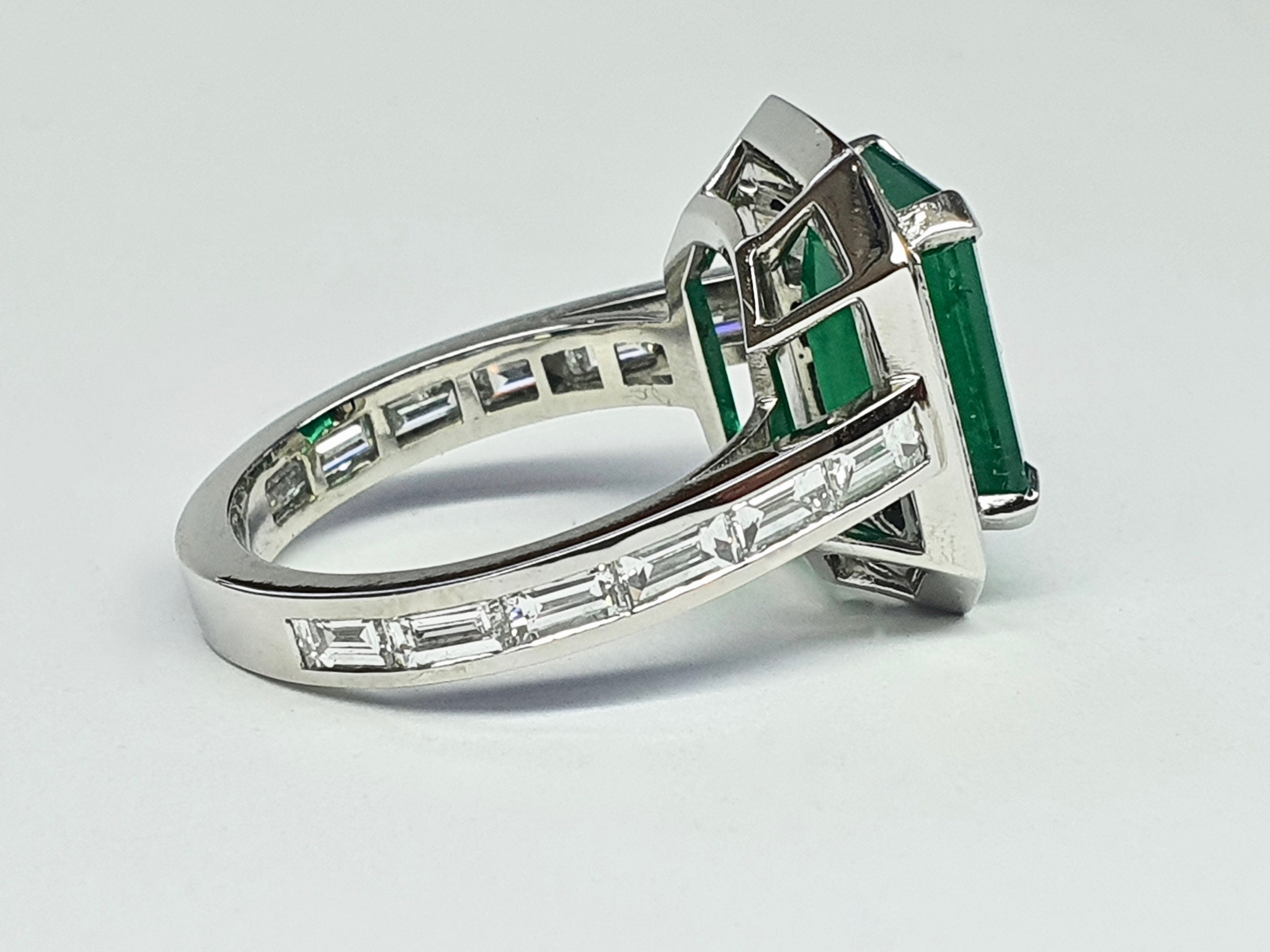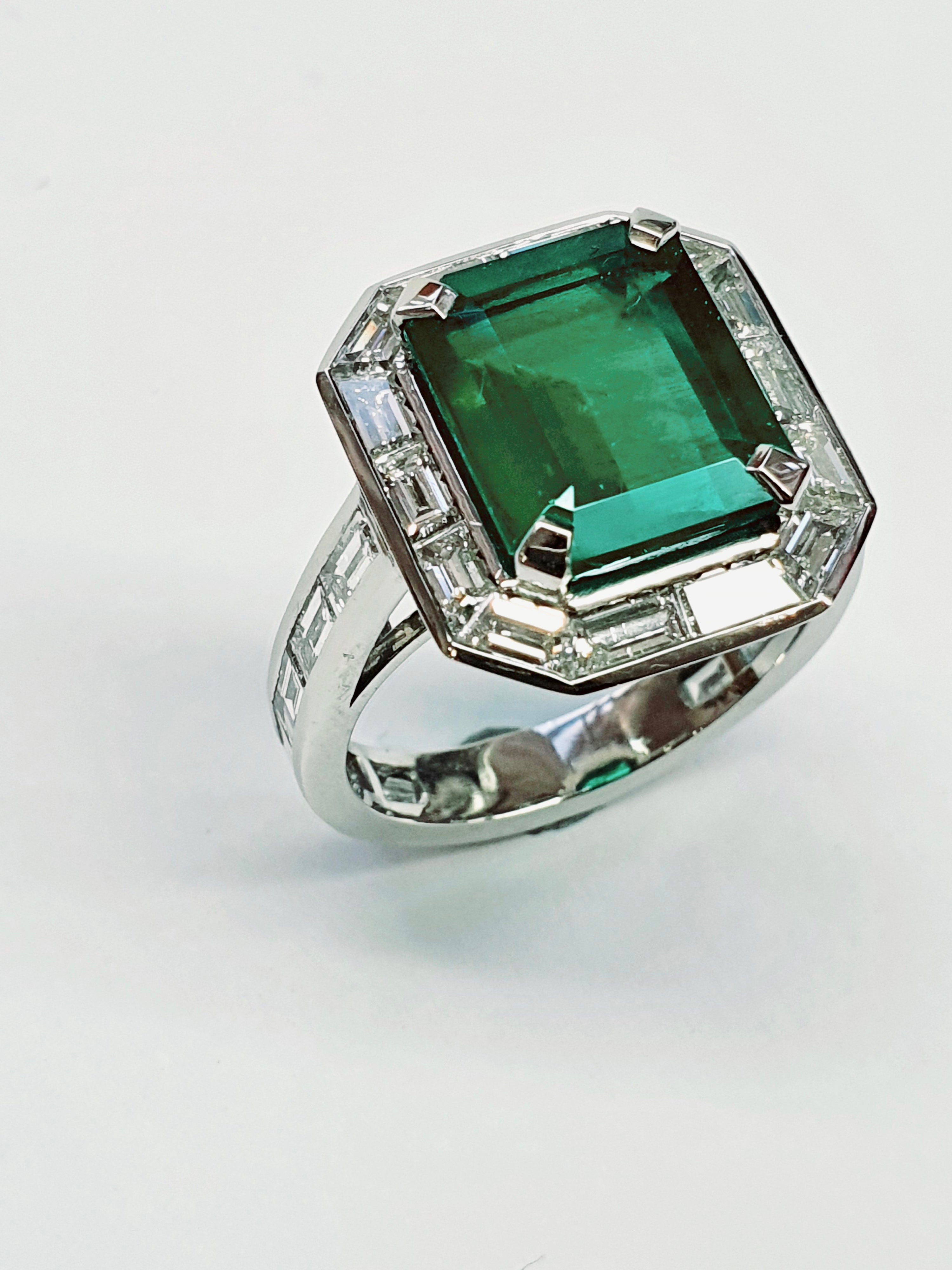 A stunning Platinum Cocktail ring set with an Emerald Cut Central Emerald and Diamonds
This impressive cocktail ring is set with an Emerald cut Emerald weighing 4.08 carats and measuring 11 x 9mm.
The Emerald is then surrounded by a halo of fourteen Baguette Diamonds which are individually cut to follow the shape of the Emerald Cut.
There are then an additional twelve Baguette Diamonds, six on each side of the Emerald which are set in to the shoulders of the ring.

Please contact Victoria if you would like to discuss any bespoke pieces.